CLAY "KRUCIAL" PERRY III DROPS HAUNTING MIXTAPE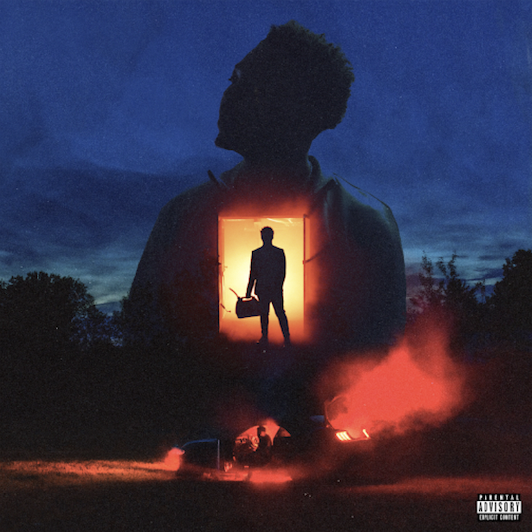 IF WE MUST DIE ON  DRUMATIZED / WARNER RECORDS
FEATURING TRIPPIE REDD & TAY KEITH
LISTEN TO IF WE MUST DIE HERE
Memphis' newest hometown hero Clay "Krucial" Perry III releases his major label mixtape debut, If We Must Die, via Tay Keith's Drumatized label and Warner Records. Clay came to fame as a revered sound engineer who's worked with artists like NBA Youngboy and Rico Nasty, but he's since leapt from the mixing board to the booth. If We Must Diefeaturing Trippie Red and Tay Keith is an accomplished tape filled with emotional and sonically progressive trap anthems. Over booming drums, grinding guitars, and haunted keys provided by Drumatized producers, Clay details his indomitable rise in lyrics as vivid as they are poignant. Listen
HERE
.
If We Must Die is equally banging and thoughtful, finding Clay weighing his success in the studio against all he's survived. Lead single, "4TheDayiGo," which received a powerful and cinematic video, is one of several pained ballads. Backed by a moody suite of sparse keys and thumping drums, Clay juxtaposes his constant grind with the mortal threat of street life: "I told you I ain't wanna live my life this way / Keep my strap on me, I could go die any day." If We Must Die also features the rising single "Not My Fault." In unforgettable auto-tuned croons, Clay swears retaliation for any opposition and affirms he's working too hard to "smoke, kick, and talk."
Clay has been working for several years under the "Krucial" moniker, releasing well-received independent projects like Krucifix (2018), It Could've Been Different (2019), and The Hussle Theory (2019), which garnered the attention of prominent super-producer and fellow Memphis native Tay Keith. In 2020, Tay Keith signed Clay to his growing label, Drumatized, as its debut act. And yet, If We Must Die still feels like just the beginning for Clay. He's ready to bring his label and his city with him as he takes his sound well beyond Memphis.
ABOUT CLAY "KRUCIAL" PERRY III:
Clay "Krucial" Perry III is no newcomer to the music industry. After years of working as an engineer for some of the top acts of this new era—NBA Youngboy, Yo Gotti, Blocboy JB, Rico Nasty, Yella Beezy and more, Clay craved to delve deep into his pioneering skills as an artist. Balancing both the front and backend of the music business, Clay decided to create his musical alter ego, Krucial and transition to the center of the stage. Now gearing up for his first project of 2021 set to release in March, Clay is excited to give fans a taste of Memphis sound fused with relatable real-life stories. Partnered with Tay Keith and a slew of amazing Drumatized producers, Clay's sound is poised to resonate with fans across the World.