Gigi Hadid is expecting her first baby with Zayn Malik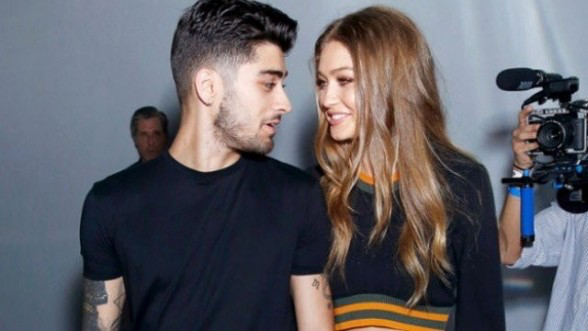 Supermodel Gigi Hadid recently celebrated her 25th birthday and yet it wasn't the only cause for celebration in the Hadid household. According to TMZ the model and her on-again, off-again boyfriend, former One Directioner, Zayn Malik, are expecting a baby together. 
Per the publication, "family sources" shared Hadid's pregnancy news, revealing that the model is already in her second trimester and is 20 weeks pregnant. No confirmation as yet from either Hadid or Malik on any social media channels or a representative of the couple. Which is hardly surprising, given that this is a couple who don't typically confirm even their relationship status with the world.
The most recent sighting of Hadid and Malik together was by way of a birthday boomerang post the 25-year-old model shared on Instagram. In the post, she, Malik, and her sister, Bella Hadid, are standing together, arms wrapped around each other, on a wooden outdoor patio holding up giant silver balloons announcing the birthday girl's age: "25". The model captioned the post with a love heart and cake emoji.
We can't wait to catch our first glimpse of the mum-to-be's baby bump!
By Justine Duclaux
Photos: Instagram