MULTI-PLATINUM ALT-POP TRIO LOVELYTHEBAND RECRUITS MISTERWIVES FOR "BUZZ CUT" REWORK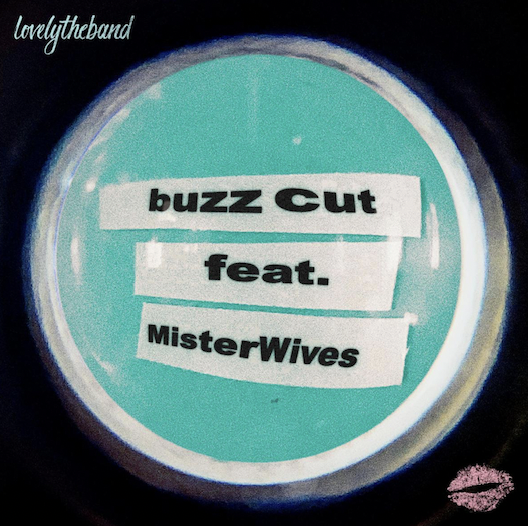 "BUZZ CUT" CURRENTLY TOP 20 AT ALTERNATIVE RADIO 
Multi-platinum alternative pop trio,
lovelytheband
, has recruited indie-pop band
MisterWives
for a rework of their hit single "
buzz cut
" available on all digital streaming platforms now via
Another Century/The Orchard
.
CLICK HERE
to listen to the duet. The original "buzz cut" is currently
Top 20 at Alternative Radio
and is a standout from lovelytheband's 2020 sophomore album,
conversations with myself about you
, which also includes their third
Top 10
radio hit "
loneliness for love.
"
Of the collaboration, lovelytheband lead singer Mitchy Collins shares, "I've known Mandy for a long time. I just love the tone of her voice and her songwriting. Been really diggin MisterWives' new album 'Superbloom' lately. I was listening to it a couple weeks ago and I thought I'd hit Mandy up and see if she'd like to put her spin on 'buzz cut.'  We couldn't be any more excited than we are on how it turned out." 
MisterWives frontwoman, Mandy Lee adds, "The one silver lining about not being able to tour this year has been being forced out of the usual routine and making time for new projects like collaborating with friends. I've known Mitchy for… dare I say… a decade? And I'm so stoked for lovelytheband and all they've achieved together and hope one day we can sing 'buzz cut' live when it's safe."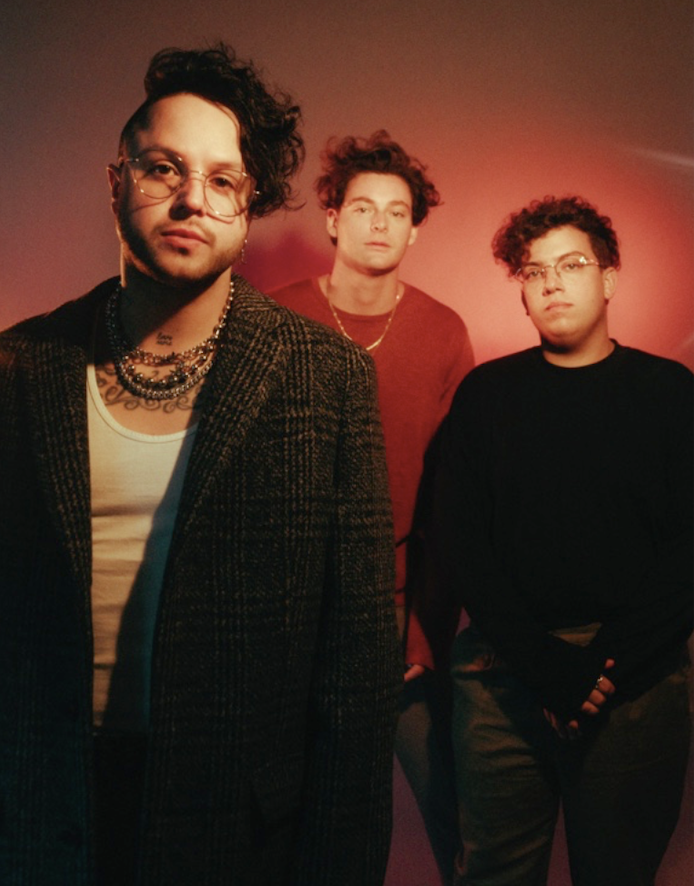 CREDIT: Bianca Gerasia

About lovelytheband
lovelytheband solidified their place in alt music history when they broke Billboard's Alternative Songs Longevity Record with a total of 76 weeks on the chart, nine weeks at No. 1 and over 278 million streams worldwide with their debut hit single, "broken."  The hit song also hit #1 on the Adult Top 40 Chart, #1 on Billboard's Year End Rock AirPlay Chart, #1 on Billboard's Year End Alternative AirPlay Chart, #12 at Top 40, #2 on the AAA Chart, #8 on the AC Chart, and #41 on the Billboard Hot 100 Chart. The band's previous single "maybe, i'm afraid" hit the Top 15 on the Alternative Songs Chart, and the music video shares a powerful LGBTQ message for which they partnered with the "Beyond I Do" campaign to help promote acceptance, empathy and understanding for the millions of Americans who can be kicked out of their homes, fired from their jobs or denied services for simply living as their authentic selves (Click HERE).
lovelytheband has already surpassed 250 million streams on Spotify, 89 million streams on Apple Music, 38 million streams on YouTube, and 27 million streams on Amazon overall. The band won a 2019 iHeartRadio Music Award for "Best New Alt. Rock Artist," landed two 2019 Billboard Music Award nominations for "Top Rock Artist" and "Top Rock Song," and most recently been nominated for two 2019 Teen Choice Award for Choice Rock Artist and Choice Rock Song for "these are my friends."
Listen to "buzz cut" (feat. MisterWives)
Pivot Link
Watch "buzz cut" (Official Video)
YouTube
Follow lovelytheband