Nick Creegan: Hearthrob and Talented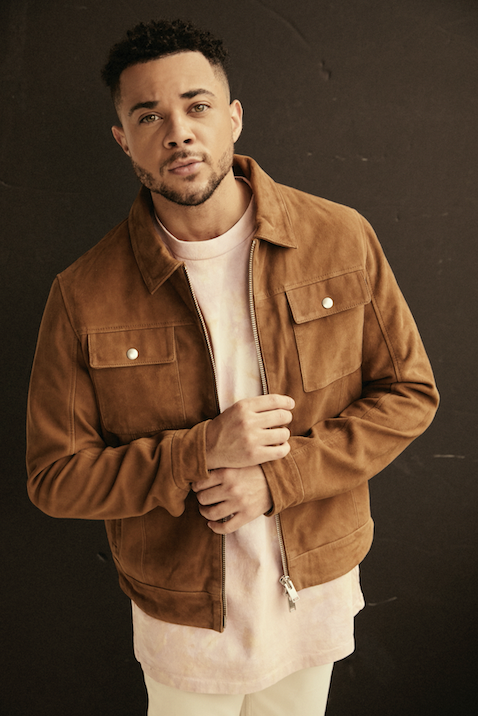 Nick Creegan has stolen our hearts here at Tilted as he continues to show the world his soft smile, great talent, and kind heart! It was clear from a young age that performing for others was in his blood, leading him to his career in acting. Starring in "Law & Order: Organized Crime" among other titles, the young actor takes in everything life has to offer. Here on earth to bring light, love, and hard work, Nick Creegan is rising up and fast.
When do you know you wanted to pursue a career in acting? Was it a person or thing that inspired you? Explain.
I had always loved entertaining myself and people around me. As a 7-year-old I asked for a microphone for Christmas so I could host my imaginary talk show where I subbed in for David Letterman and interviewed my stuffed animals. In regard to taking acting seriously as a career, it happened when I was acting on the set of 'David Makes Man' as DESMOND but also still juggling my full time job as a producer creating branded sports documentaries. I was supposed to be wrapped by 2pm on a Friday afternoon and planned on driving from Orlando to Miami to meet friends for Art Basel. We ended wrapping up at 1am… 11 hours later. It was the best Friday I had in a long time. At that moment I realized that if this was an office job, I would have rather quit than stay for an extra full shift. Being on set for me is incredible.
Growing up, what series/movies really caught your attention and gave you a certain push in life?
Growing up I really enjoyed watching sketch comedy shows such as SNL, IN LIVING COLOR, & ALL THAT. I wanted to be part of those casts as a kid. Comedy movies and gangster movies were always a favorite as well. My father and I know every line to Goodfellas by heart. "Ever since I could remember, I always wanted to be a gangster" well… now I play the son of one on TV so not far off.
Why did you decide to audition for your role on "Law & Order: Organized Crime"? Can you recall an episode from the show that made you think: 'hey, I'd like to be on that one day?' 
I decided to audition because why wouldn't I ??? It's a new series in the Law and Order universe with the return of Stabler where my storyline would be able to evolve unlike any other Law and Order franchise before it. There is one episode of SVU that stuck out to me which guest starred the legendary late Robin Williams. He was absolutely perfect in that role. I wanted to be able to be on more than one episode of L&O though… Organized Crime made that happen.
While shooting, what were you feeling? Being around such experienced actors, how did you overcome any feeling of nervousness? 
To be honest my nerves were more so of anxiousness and excitement. I couldn't wait to be on set working with the likes of Dylan McDermott, Danielle Moné Truitt, and Chris Meloni. The cast and crew work as a family and it has truly been nurturing and a master class. I'm learning so much from being around everyone and becoming better every hour I get to be there. Whenever I would have any nerves, I would find a quiet space and breathe. Meditating and breathing is key.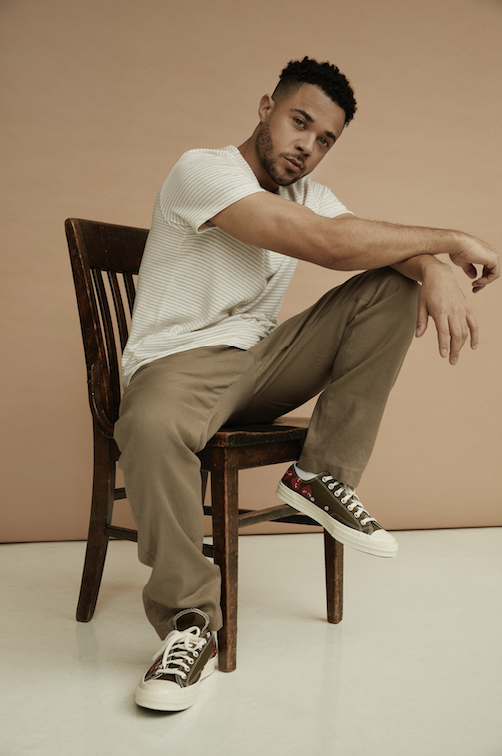 Share with us the story about "A Balcony in Brooklyn." Why is this project special to you? 
A Balcony in Brooklyn is special for a few reasons. For one, it was thought up as a brainchild between two close friends of mine (Dennis Williams, Gladimir Gelin) and myself in the middle of 2020 quarantine. We wondered if we would be able to pull it off and we did. It was very current to the times of the protests, COVID and what it means to be a Black creative in America right now.
What do you hope others feel when watching it?
Empathy. I hope viewers feel empathy.
Why did you first get into journalism? Favorite piece you have written? Why?
I got into journalism because I love conversing with people from different walks of life and I watched a lot of Barbra Walters interviews on 20/20 growing up. Strange interests for a kid, I know, but I just loved the way her and others opened certain people up. I saw this as something I could do for a living as a foreign correspondent at first and then I decided to go into sports. My favorite piece I wrote was one of my first pieces about NBA Draft prospects that I had interviewed a day before the 2012 draft. I was an intern at ESPN at the time and the coolest part about it was that I was interviewing guys that were my age whose lives were about to change forever. There was so much synergy between us as our lives were both changing in different ways.
What does sports mean to you? 
Sports to me bridge differences and give us something to celebrate. Like music and art, they bring people together.
Growing up, what was your family dynamic like? 
I grew up in a family where cousins are like siblings and uncles/aunts are like other parents. We were and still are extremely close. My mom has seven siblings, and they all have children. Some of my fondest memories are from summer Friday evenings back in the 90s when all of our parents would go out together and drop us at our grandparents' house. We would have a blast.
What do you believe is your purpose?
My purpose is to learn, grow, spread love, and enjoy the ride of life that we're all blessed with. It's not always peaches and cream, and that's the beauty of it. Everything works in unison. As long as we live in the present moment and not worry about the future or think too much on the past, we can make it.
@tilted.style
Talent Nick Creegan @nickcreegan
Photography Nathan Johnson @nathanjohnsonny
Interview Alexandra Bonnet @alexbonnetwrites