Teezo Touchdown x "Technically"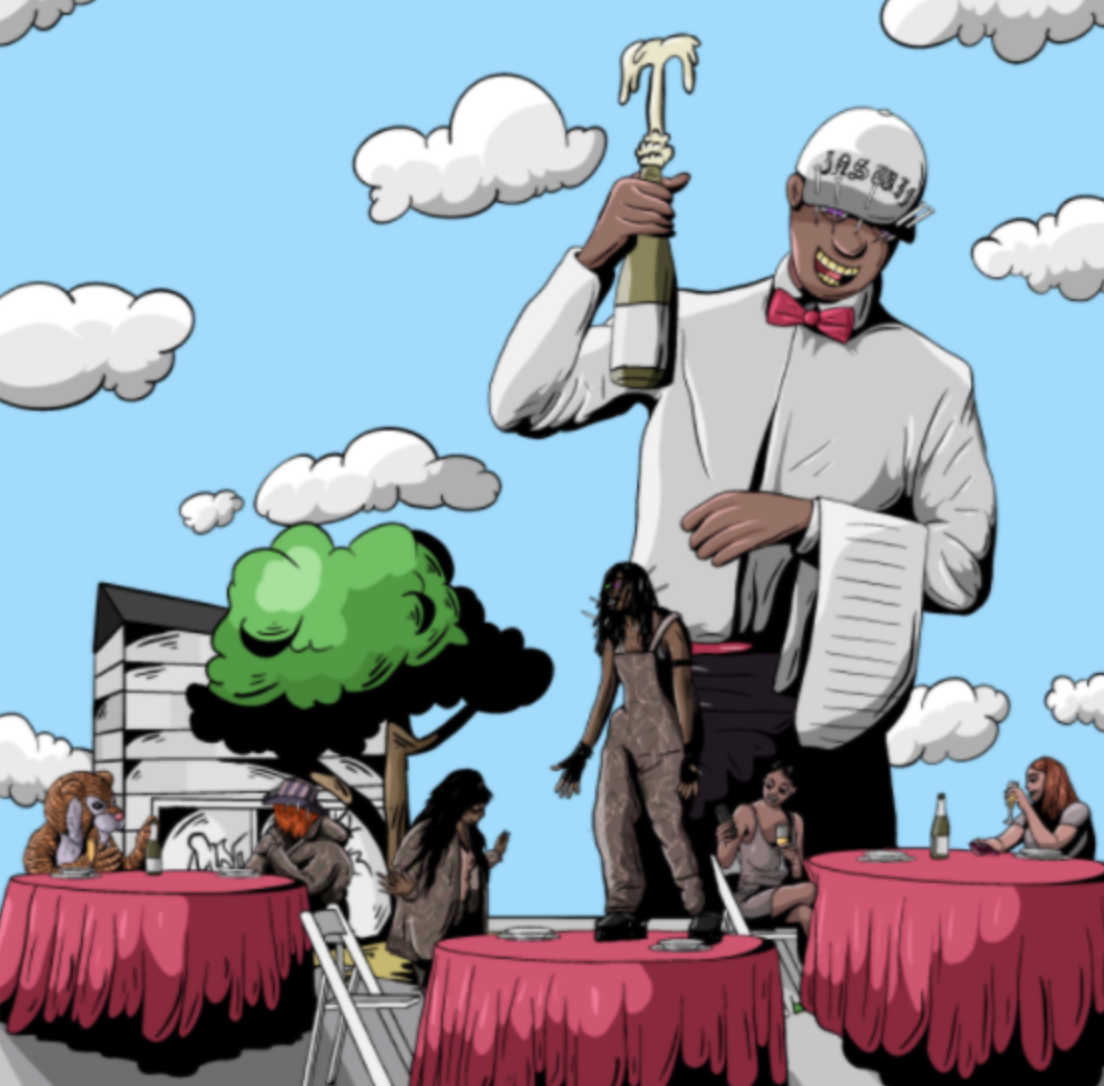 TEEZO TOUCHDOWN SERVES UP NEW TRACK AND VIDEO FOR "TECHNICALLY"
CLICK HERE TO LISTEN/WATCH
Today, rising Beaumont, Texas based genre-bending, multi-instrumentalist, artist and creative force, Teezo Touchdown immerses us deeper into his impressive DIY world, serving up new track and video for "Technically." Click HERE to listen/watch.
The melodic track about relationships and social status is paired with an imaginative visual filled with skits that juxtapose the lifestyles and conversations of a celebrity, "the regulars" and two female friends at a restaurant 'La Garage.' The visual is filmed in Beaumont as a continuation of his previous videos shot in front of the same garage space.
Speaking on the release Teezo takes a different approach in wanting to shout out a fan who has been anxiously awaiting the track: "Pleaseee drop. I've been singing this all week"- @katfuhsho
Teezo's creativity and storytelling continues to shine through on his first release in 2021. "Technically" follows the release of "Social Cues" where Teezo's captivating and relatable lyrics make this a standout in his already impressive catalogue of releases. In the accompanying visual Teezo presents all of the different sides of himself, showing that you are more than just what you see on the outside and it's okay to be all versions of your authentic self.
2020 proved to be a breakout year for Teezo having shared tracks and visuals for "Bad Enough," "Rooting For You," "Careful," "SUCKA!" and "Strong Friend" all filmed in his hometown of Beaumont, Texas. He was also featured in the new Givenchy Familycampaign and continued to show his creative genius by turning an e-mail interview into a multi-song and visual creative piece for Pigeons & Planes. See the wildly innovative piece HERE.
Last year Teezo garnered critical praise from Rolling Stone, Pigeons & Planes, Lyrical Lemonade, Ones To Watch and more, as well as co-signs from heavyweights such as Tyler, The Creator, J.I.D, Sia, Chris Brown and Chance The Rapper.
Listen to/watch "Technically" and keep an eye out for more from Teezo coming soon.
Listen/Watch "Technically": https://smarturl.it/Technically
Listen/Watch "Social Cues": https://smarturl.it/SOC1ALCUES
Listen/Watch "Bad Enough": https://smarturl.it/TeezoBadEnough
Listen/Watch "Rooting For You" : https://smarturl.it/TT_RootingForYou
Listen/Watch "SUCKA!" ft. Fred Flippstone: https://smarturl.it/TT_Sucka
Listen/Watch "Careful": https://smarturl.it/careful
Listen/Watch "Strong Friend": https://teezotouchdown.lnk.to/StrongFriend
Teezo Touchdown
Teezo Touchdown first hit public consciousness with viral offerings 100 Drums and Slice, tracks which caught fire online and saw Teezo co-signed by the likes of Chris Brown, Chance The Rapper, Brockhampton and Trippie Red. Turning to music after the devastating loss of his then- girlfriend to gun violence, Teezo Touchdown is taking that pain and using it to propel himself forward. "Once that happened, I clicked on to life," he remembers. "The week that she passed, I couldn't tell you what I was doing from hour to hour. That was the worst pain that I'd ever felt, and after that, I knew I couldn't feel any worse. Once I experienced that, I could look at things different and feel more fearless."
Follow Teezo Touchdown: