The Egg XXL for Caregivers by Cedric Grolet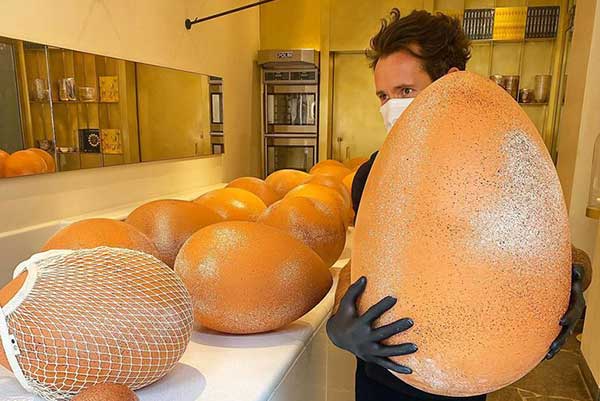 The Parisian Pastry Chef Cedric Grolet, recognised by numerous "Best Pastry Chef in the World" rankings, mobilised his teams over the Easter weekend to please the nursing staff of the Paris Hospitals. They were treated to XXL eggs filled with smaller eggs. A beautiful initiative that visibly gave beautiful smiles to all those in the emergency departments. 
Cédric Grolet said on Instagram: "Happy Easter Monday to all of you 🥚 With a team of volunteers, we were allowed to produce XXL eggs for Easter with lots of surprises inside to bring a little sweetness to the nursing staff who mobilize every day against this damn virus! Let's go for the delivery to the hospitals! And above all, take care of each other! 🤞🏻 "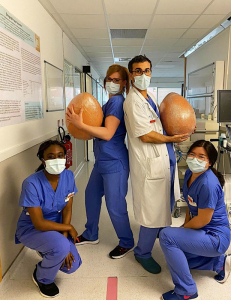 It took time and a lot of space in his new bakery-pastry shop in the Opera district to bring these extraordinary eggs to life. But when you love, you don't count the cost?
By Justine Duclaux
Photos: Instagram