Ally Barron "What's Her Number"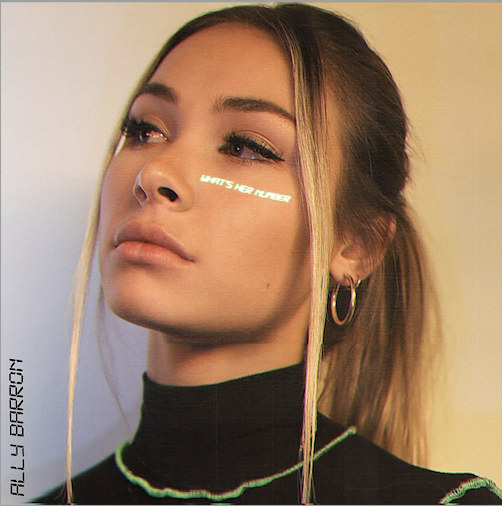 Today, March 10th, Ally Barron released her single "What's Her Number" as well as the music video for it! Having had a surreal experience throughout the whole process, the talented artist is eager for her audience to see what she has been working on! Having always loved singing but too shy to perform for others, it was with time and practice that Ally found the courage and comfort to person for people. Bringing in a more vintage feel, make sure to tune it and check out Ally Barron's release!
What was it like filming the music video for "What's Her Number"? How did the creative process for it go?
Filming the 'What's Her Number' music video was an absolute blast. Being on set and seeing my ideas come to life made me even more excited for it to be released. As far as the creative process, I began by listening to the song on repeat. This helped me create a vision for the direction I wanted to go in, based on the feelings I got while listening to it over and over. I always knew I wanted to incorporate vintage elements, such as the VCR and old-school phone, but the dark and grungy vibe came second. I wanted to add them to create a palpable mood for the viewer. I'm really happy with the way it turned out and think my vision was perfectly replicated.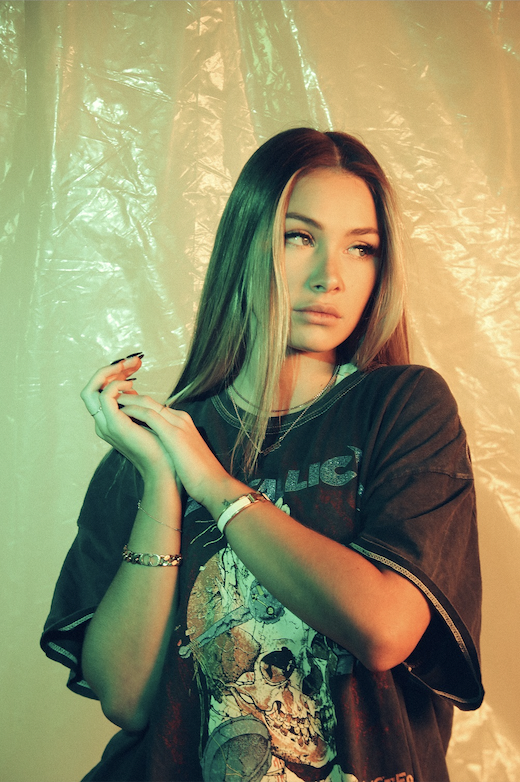 On set, who was someone you connected with? Any particular memory that stood out to you?
There were only three people on set for the music video, so I can't isolate someone I particularly connected with. However, the director, Nas, was a huge part of the process and contributed a lot to helping make my vision come to life; she made the whole experience a lot easier. A funny memory I have from filming was during one of the VHS takes– I had to walk over a metal grate and I was wearing heels. Of course, my right heel fell right through the cracks the second I walked over it. Luckily, I was okay, but for the rest of the takes, I looked a little funny walking on my toes.
How does the music video reflect your artistic style?
The vintage elements in the video best reflect my style as an artist. There are also dark and grungy elements in the footage that I wanted to include, even though they do not best portray my style. I felt it was important to add them because they well suited the energy of the song and belonged in the video.
Did you always know you wanted to become a singer? Do you remember the day you decided so?
I always knew I wanted to be a singer even though I hated singing in front of people as a child. The more comfortable I got with singing in front of crowds, the more certain I became about my decision. Making music has always been such a positive experience for me, and my passion for doing so has continued to grow over the years. I can pinpoint the moment I knew pursuing music was what I wanted to do, and that was when I recorded my first cover, 'Love Yourself', with TitoJustMusic. It was my first time recording in a studio, and I absolutely fell in love with the process of it.
In what ways has your music evolved over the years? How have you?
I think my music has evolved in many ways over the years, and in many ways with me. As I've gotten older, I have gone through new and different experiences compared to when I first started making music, and I think it shows in my upcoming EP. I have matured a lot even though I am only 21, and now sing about mature topics. I hope my fans that have been there with me all along will still relate to my music.
Share with us a childhood memory that left a strong positive impact on you.
I have a very distinct memory of my parents taking me to a Brittney Spears concert when I was about five. It was my first concert, we sat front row, and I remember thinking she looked so glamorous on stage. This was the moment I fell in love with live music and dreamed of one day performing on a big stage.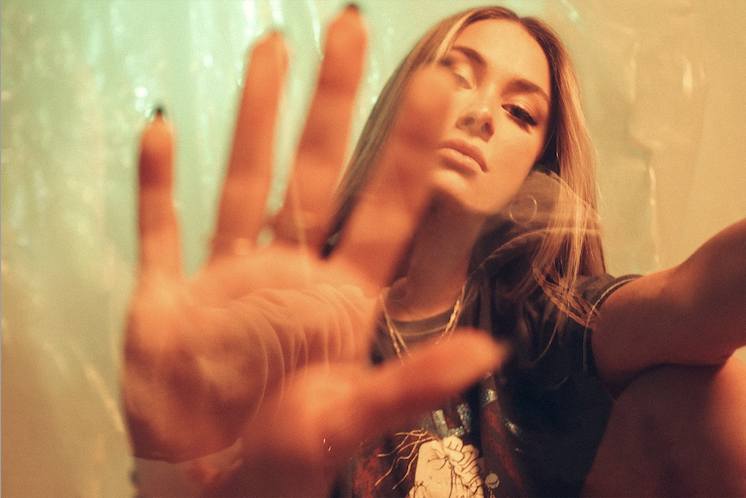 If you could travel anywhere, where would you go and why?
Honestly, I haven't traveled many places outside of the US, so it is hard to just pick one. I've always wanted to go to the typical tourist spots like Paris, Rome, Greece, etc. but my top choice would have to be the Maldives. I grew up going on family vacations to Hawaii, so tropical places have always had a special place in my heart, but the beauty of the Maldives specifically attracts me.
What do you want to accomplish in 2021?
After four years of a busy schedule and hard coursework battling for my attention, I am finally graduating this spring. So, in 2021, I would love to be able to focus on myself and my music. I finally will have the freedom to solely pursue music and fully immerse myself in this industry. I look forward to the challenges it will present and hope to grow as I endure them. It would be amazing to create more songs or even another EP, and I am excited to continue the creative process in doing so.
@tilted.style
Talent Ally Barron @allybarron1
Photogrpahy Naserin Bogado
Interview Alexandra Bonnet @alexbonnetwrites