Always Climbing With Isaac Dunbar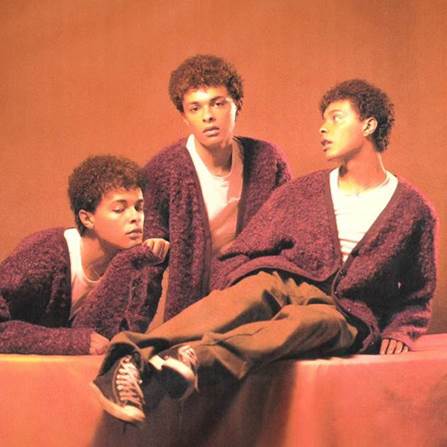 Isaac Dunbar continues to wow us all with his beautiful music, ongoing passion, and dedication, as well as his true way of embracing who he is. Having been bullied himself growing up, the young and talented artist knows what it feels like to overcome painful obstacles that only pushed him further into being the best version of himself. Life can get hard and its the support around us and within us that helps us get through it. Today, Dunbar released his latest single "intimate moments" along with the video! Take a second to check out and fall in love with Isaac Dunbar!
What kind of feelings/thoughts did you have when you were writing?
Insecurity and self awareness.
Share with us the original story behind the meaning of the song.
I've had my trust broken so many times over the years in many relationships and it made me very sensitive.
How do you define intimacy?
Being unapologetically yourself in front of others without that insecure voice talking to you.
In what ways do you show love? how do you like others to show you love?
In a romantic sense, I think I show love by helping others and doing acts of service for them. in a platonic sense, I show love by being an active listener and making my friend feel heard and valid. I want others to show me love by them just always reassuring me that they love me in whatever way they show love.
In a world where there is still a lot of hate/discrimination, what do you think is an important step people need to make to promote change and acceptance?
It takes a lot of bold moves from people that have a platform. For example, Harry Styles wearing the dress on the cover of vogue that stirred a controversy… it's steps like that which normalize a movement.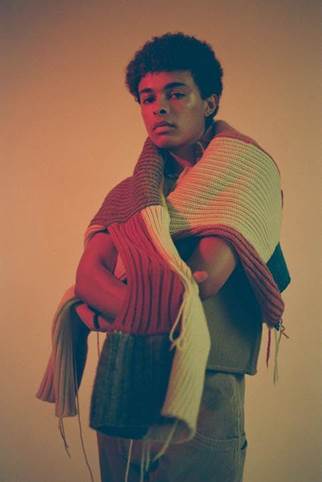 Have you ever witnessed or experienced hate? If so, what was the context and how did you deal with it?
Yes!! In school, I was bullied all the time. I was called every slur in the book. I was extremely resilient and found solace in communities on social media and I had very supportive friends.
If you could be anyone else for a day, who would you pick and why?
I would want to Harry Styles because he's hot.
What makes you smile?
Cats and boys in jnco jeans.
As a child, what was the one thing that motivated you to be the best you could be?
I had to be my own source of motivation and I found that motivation from wanting to get out of my environment and make something of myself.
Plans for 2021?
More and more music.
@tilted.style
Talent Isaac Dunbar @isaacdunbar
Interview by Alexandra Bonnet @alexbonnetwrites
Photo Credit Harshvardhan Shah @harshyy