AMY SHARK RELEASES BRAND NEW TRACK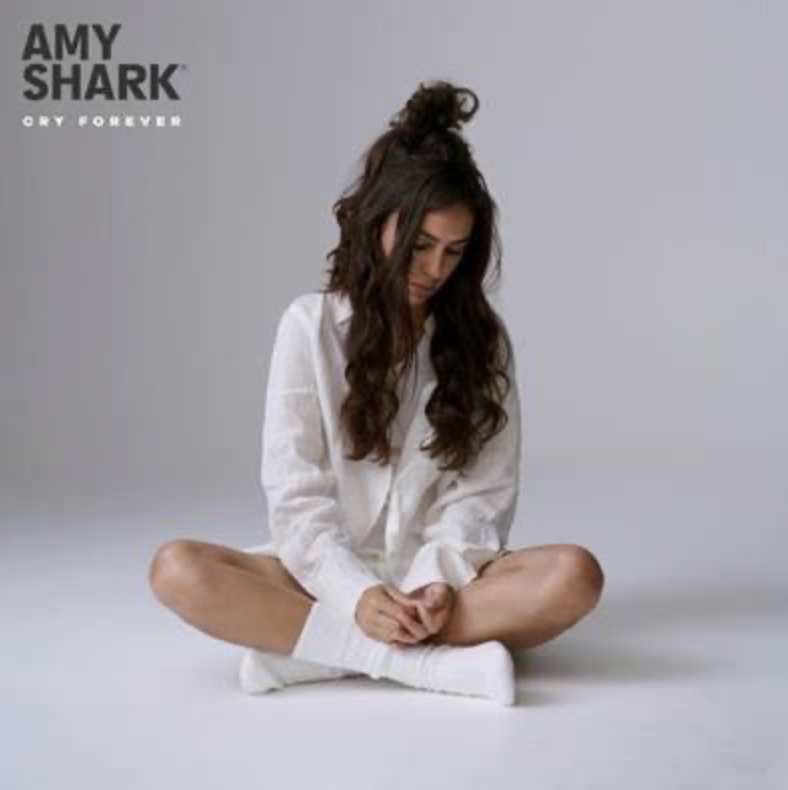 CO-WRITTEN WITH GLOBAL SUPERSTAR ED SHEERAN TITLED,
'LOVE SONGS AIN'T FOR US' FEATURING KEITH URBAN
PURCHASE/STREAM 'LOVE SONGS AIN'T FOR US'
WATCH THE MUSIC VIDEO
NEW ALBUM CRY FOREVER AVAILABLE TO PRE ORDER NOW
Australian artist and 8 x ARIA award winner, Amy Shark has released her brand-new single, 'Love Songs Ain't For Us' featuring Keith Urban, the latest offering from her upcoming sophomore album CRY FOREVER, available April 30 via Wonderlick Recording Company/Sony Music Entertainment Australia/RCA Records. LISTEN HERE.
Co-written with UK singer-songwriter Ed Sheeran, 'Love Songs Ain't For Us' is a defining moment for the Gold Coast native and sees a softer side to Shark's often confronting and melancholy songwriting. Amy's distinct vocals are on display from the first note with an understated production that will have you immersed in this dreamy love song immediately.
When asked about writing with Ed Sheeran, Amy comments:"Ed asked me if I wrote songs about my man, I told him I do, but love songs aren't really for us. He then smiled and said, "ok that's what we'll do then". This song is as loved up as you'll get from me and I love it."
Joining Amy on 'Love Songs Ain't For Us' is Grammy-award winner Keith Urban, who announced the first shows of his THE SPEED OF NOW TOUR, to hit Australia with 11 shows this December.
Amy explains how working with Keith came about. "The song is so classy and timeless I needed to find a class act to join me. Keith is so professional and well respected around the world, so it was a no brainer."
Earlier this month, Amy launched, FOREVER, AMY SHARK a six-part docu-series following Amy's journey from the beginning of the album process to its completion, pulling back the curtain on the highs, lows, and in-between's asAmy's sophomore album, CRY FOREVER, comes to life. Watch HERE.
After bursting on to the global music scene in 2016, Amy Shark's 5 x Platinum single 'Adore' put her on the map as one of Australia's most formidable emerging songwriters. This was followed by 4 x Platinum and number one Australian Airplay Chart hit, 'I Said Hi' and the 2019 2 x platinum single 'Mess Her Up'. Shark's debut/breakthrough #1 ARIA album and Platinum-certified LOVE MONSTER was recognised in 2018 with four ARIA awards (Album of the Year, Best Female Artist, Best Pop Release, Best Producer [Dann Hume]) and was nominated for another five. LOVE MONSTER went on to become the highest selling album by an Australian artist for 2018. Not one to slow down, even in a global pandemic, 2020 saw Amy release her ARIA award winning, platinum accredited single, 'Everybody Rise', which is nearing 25 million streams globally and spent 12 weeks in the top 10 Australian airplay chart.
The video for 'Love Songs Ain't For Us' was directed by ARIA award winning director, James Chappell. Watch HERE.
CRY FOREVER is set for release on April 30, 2021 and is available to pre-order now.
Tickets are on sale for the 'Cry Forever' tour now. For further information, head to www.amyshark.com.
AMY SHARK 'CRY FOREVER' TOUR 2021
Saturday 12 June 2021    Sydney | Qudos Bank Arena
Friday 18 June 2021         Melbourne| Rod Laver Arena
Saturday 19 June 2021    Hobart | Wrest Point Lawns
Friday 25 June 2021         Gold Coast | HOTA
Saturday 26 June 2021    Brisbane | Riverstage
Thursday 1 July 2021       Adelaide | AEC Theatre
Saturday 3 July 2021        Perth | RAC Arena