Artists' Lives on Instagram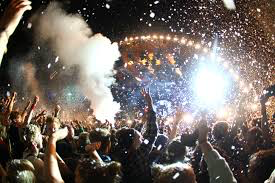 A little happiness and ambiance in our lives. During the confinement, many artists gather their followers around a live concert on Instagram. Bello Mag presents a compilation of these mini shows of artists from around the world to relive or live.
–      Caroline de Maigret, Victor Mechanick and Yarol Poupaud, every evening at 10:30 pm
 –      Bob Sinclar every day in early afternoon 
–      Black Cofee will be doing a live on April 11th
 –      John Legend, replay of March 18th
 –      Miguel, replay of March 23rd
 –      Shawn Mendes and Camila Cabello, replay of March 21th
 –      James Blake, replay of March 23rd
Take advantage of these moments to have fun at home and dance in your living room!
By Justine Duclaux
Photos: Pinterest