Be Comfortable at Home with Love Stories
With the Coronavirus, it's time to cocoon more than ever. No more parties in nightclubs, welcome to the long hours spent at home with Netflix. In such situations, what could be better than comfortable and stylish pyjamas? Bello Mag offers you a selection of ideal pyjamas to wear day and night by Love Stories.
#1: To be stylish…
These copper hued pyjamas, cut from fluid cupro fabric, feel super comfortable against the skin. Decorated all-over with a woven jacquard pattern of wiggly abstract shapes.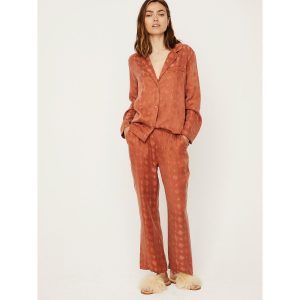 #2: To be sexy…
This set in a warm, chocolate brown colourway are crafted from a fluid material with a delicate, textured finish. Adding a flirty touch, this style is decorated with a semi-sheer flutter trim at the split sides.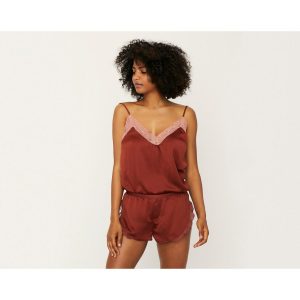 #3: To be comfortable…
Perfect for lazy, off-duty days, these comfy lounge pyjamas in creamy off-white have been knitted from the softest blend of cotton and cashmere. The wide leg gently flares at the bottom, whilst a striped pattern subtly lengthens the leg.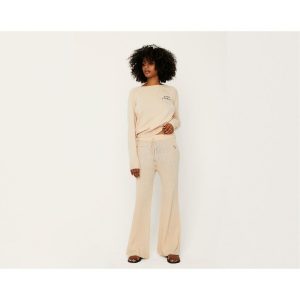 #4: To be cute…
The palest shade of powder pink is cut from luxurious silk jacquard with a delicate floral pattern. The fluid fabric ensures a comfortable fit and a flattering drape against the body. Finished with a small "Siesta" embroidery detail in contrasting, burnt orange letters.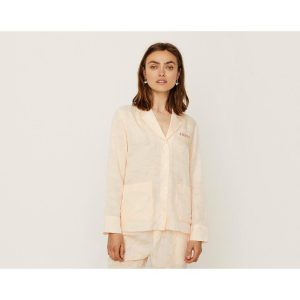 By Justine Duclaux
Photo: website