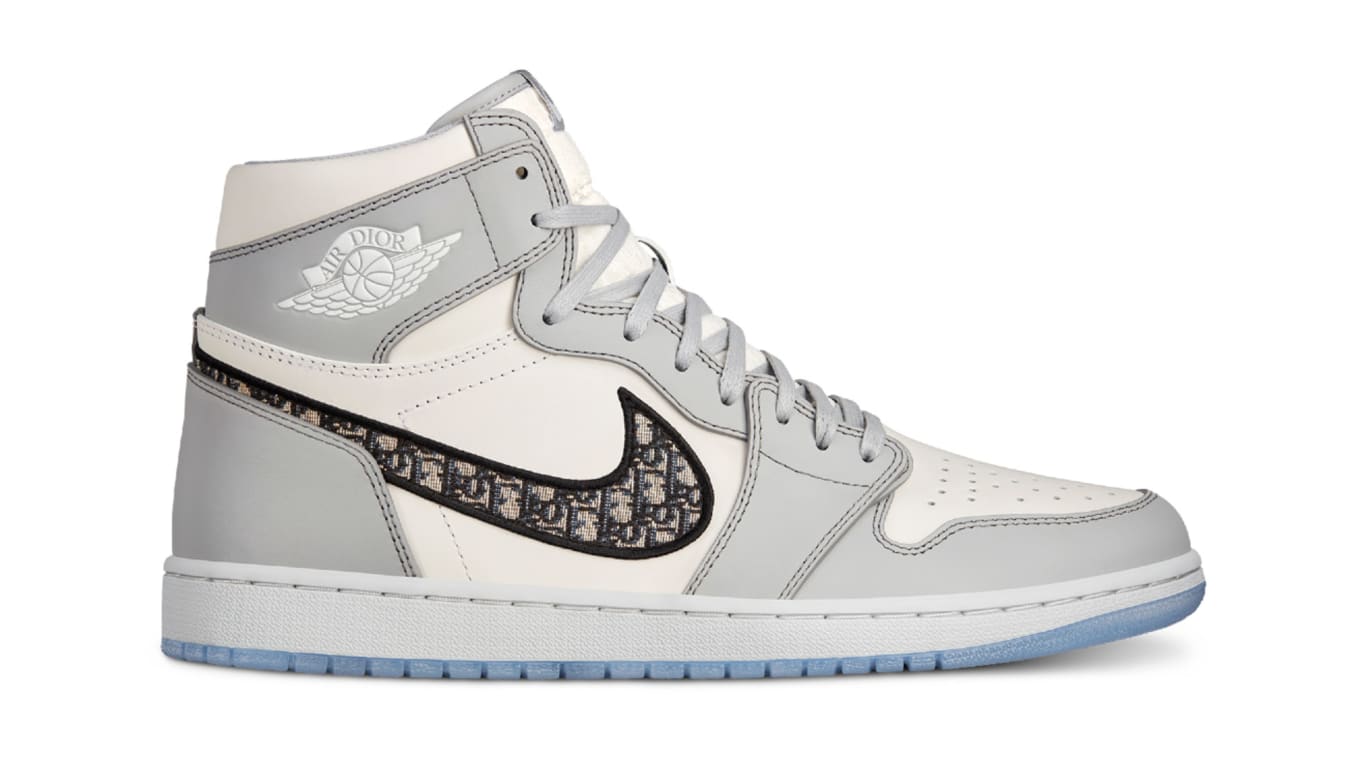 For sneakers lovers…
For the Men's Fall 2020 Runway show in Miami, Dior and artist director, Kim Jones, partnered with Jordan Brand to unveil the limited-edition Air Jordan 1 High OG Dior sneaker. Made in Italy and edge-painted by hand, the silhouette pays tribute to Dior's excellence and savoir-faire in leather goods while drawing inspiration from both brands' rich heritage. An exclusive collection of ready-to-wear and accessories signed Air Dior now completes this original collaboration with the basketball culture brand. 
"I love mixing together different worlds, different ideas – Jordan Brand and Dior are both emblematic of absolute excellence in their fields. To bring them together in this special collaboration is to propose something exciting and truly new," said Kim Jones, Artistic Director of Dior men's collections.
The collaboration will be limited to only 1000 copies. As for the selling price, one must already be mentally prepared to pay the sum of $2,000.
But with everything going on we are going to have to wait just a little longer to get our hands on this amazing collection… To ensure the safety of all, in accordance with recommendations by public authorities, and in order to reinforce the coordination of international measures, Dior has decided to postpone its international draw for the launch of the Air Dior capsule collection realized in collaboration with Jordan Brand. This draw includes a chance to win entry to a global network of exclusive Dior pop-up and pop-in locations, whose openings have also been postponed in the context of current guidelines, to protect our customers and collaborators.
The Air Dior collection will be available soon… We hope so! 
By Justine Duclaux
Photo: website