"BLACK IS THE NIGHT" (THE DEFINITIVE ANTHOLOGY) RELEASED TODAY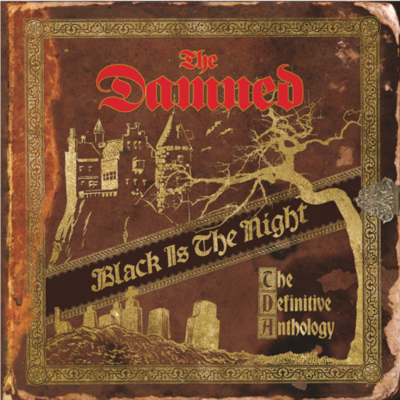 The greatest surviving British punk band THE DAMNED release their most comprehensive collection of songs yet with a new greatest hits collection today via BMG. The career-spanning best of album includes an expansive 39 song track-list curated by the band themselves and includes their new essential single "Black Is The Night" .
Like every October around Halloween, The Damned always have something special planned.  Earlier this month, they played in front of a sold out crowd at MSG opening up for the Misfits. And this past Monday, October 28, they performed a legendary immersive theatrical show at The Palladium partnering with Hammer House Of Horror on 'A Night Of A Thousand Vampires'. The sold out event  blended The Damned's love of horror with a punk rock show that also featured cabaret and supporting cast from The Circus of Horrors.  The Damned requested attendees to dress like Vampires so that they could break the Guinness Book of Records having hosted the largest gathering of vampires to date, which they did.

Follow The Damned at:

London Palladium 10/28 photo: Dod Morrison