Boba Fett Returns to the Star Wars Universe in Season 2 of 'The Mandalorian'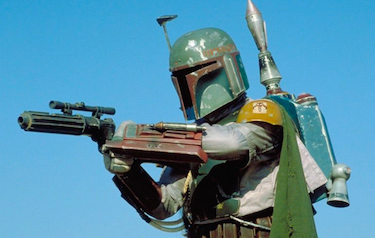 Coming this fall to a screen near you, everybody's favorite bounty hunter Boba Fett will return to the Star Wars universe– although this time, appearing in Disney's The Mandalorian.
After the launch of a successful 'May Fourth', that included both the release of Star Wars: The Rise of Skywalker, as well as their new docuseries titled, Disney Gallery: The Mandalorian, Disney announced that Boba Fett will be making a guest appearance in the upcoming season of the fan favorite show. And confirmed to play the character, is none other than Temuera Morrison (the previous actor who played Jango Fett in the prequel film, Star Wars: Episode II- Attack of the Clones).
We last saw Boba Fett falling to his "death" inside the mouth of a Sarlacc on Tatooine in Return of the Jedi. Fans were always very skeptical of his death, speaking that he was an extremely skilled and talented bounty hunter. To further add to their suspicions, viewers thought they spotted him in episodes one and five of 'The Mandalorian', yet a confirmation of this was never revealed. Now with the most recent updates, this could all still be true.
One thing is certain, the return of Boba Fett is sure to have fans brimming with excitement.
Temuera Morrison, who played Jango Fett in 2002's '#StarWars: Attack of the Clones', will appear in season two of #TheMandalorian https://t.co/9gnqXfnVQu

— The Hollywood Reporter (@THR) May 8, 2020
Season two of 'The Mandalorian' is expected to hit Disney Plus this October, with rumors that production has already begun for season three.
Photo: Twitter 
By Matt Koger