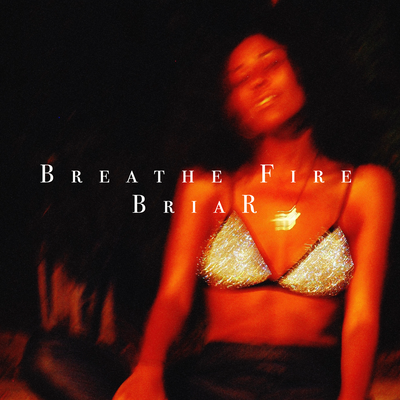 On July 21st, this beautiful up and coming artist wowed us with her latest release, "Breathe Fire." BriaR is someone who thinks outside of the box and brings a unique style to the table! A music video that will transcend you through time, you won't want to miss what BriaR as to say! Enjoy!
How does it feel to have your debut single "Breathe Fire" out in the world?
It feels amazing! I'm so happy to finally be sharing this incredible song with the world. I spent so much time making sure everything was right and I'm glad to share it with everyone.
You are serving looks filled with glitter in the visual for the single. What was the inspiration for the aesthetic of the video?
The inspiration for the aesthetic for the video was outer space. The concept behind the video was me being in a spaceship. I was inspired by the galaxy and all the stars hence why I have myself covered in glitter.
What can fans expect from your debut EP Finding Briar?
Fans can expect a great time and to travel on a journey with me. I take you through all the aspects of life including love, loss, self-reception and the good days where you just want to celebrate.
How does fashion influence your art?
Fashion has a heavy influence on my art. Fashion is another form of self-expression and therefore when I create visuals, the first thing I think of is what I would want to wear and what outfit I feel would match a particular song. It is my goal to grow in fashion and eventually become a female leader in fashion like many of my music idols.
What do you want listeners to take away from your music?
I want listeners to feel like they now know me, like they have stepped into a part of my life. I want listeners to feel as though they can relate. Ultimately, I want listeners to love the project and to be ready for more music.
Streaming Link for DSPs: https://sym.ffm.to/briar_breathe_fire
BriaR's Instagram: www.instagram.com/findingbriar