BRINGS A TASTE OF ITALY TO THE US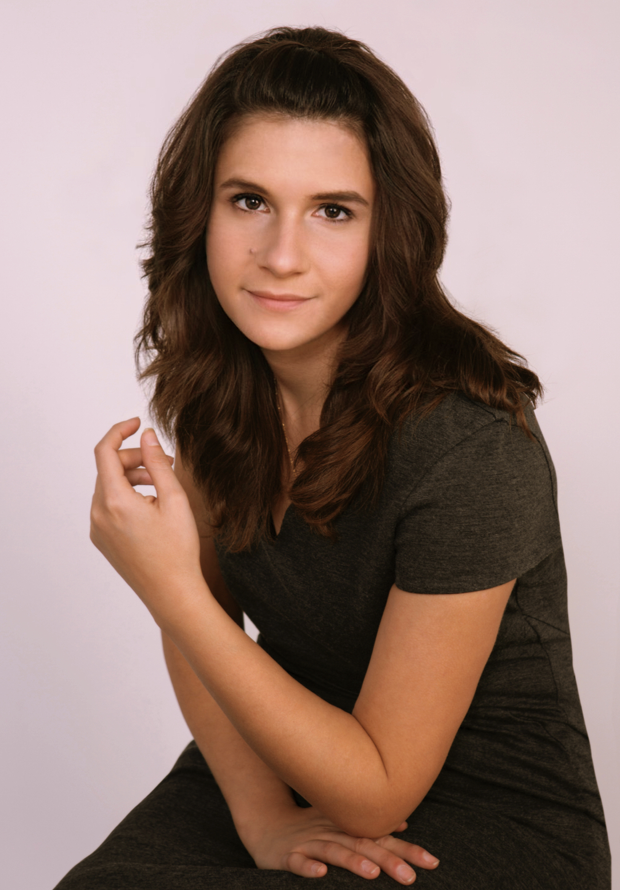 Sitting at the epicenter of international commercial trade routes, Los Angeles-based Chiara Paolinelli is very much at home creating, planning, and underpinning business partnerships between Italy and the US.
As an international business strategist working at the Italian-American Chamber of Commerce since 2019, her task is multi-level, multicultural, and multiple!
"I have the honor of trying to plan and create new local, international, and transnational partnerships and help guide commercial opportunities between the countries," she detailed.
"I support Italian companies to establish and develop businesses in the US."
Business strategy analysis supports these companies to better position themselves to thrive in the US and globally. Her tasks include conducting analysis, development, and enhancement of existing processes, models, and global markets. "By understanding both countries' cultural, linguistic, political and legal barriers and systems, I can assist the chamber's efforts and support its commercial success."
Italian-born Paolinelli has worked on many such projects. Her most interesting was promoting the True Italian Taste campaign, in conjunction with the Italy-America Chamber of Commerce West, the Italian Ministry of Foreign Affairs and International Cooperation, and Assocamerestero.
The objective was to encourage the conscious consumption of 100% Made in Italy products through the True Italian Taste campaign. Via diverse events, such as webinars, the aim was to increase consumers' and buyers' awareness about Italy's agri-food products and wines recognized as Protected Designation of Origin and Protected Geographical indication by the European Union.
"Working on this project has been truly wonderful, as having to promote this initiative, especially during 2020-2021, was challenging in a beautiful way," she added. "It required the development of innovative strategies, dynamic thinking, expert input, creative planning, and truly collaborative efforts during challenging times."
Reflecting on the differences between the two nations, Paolinelli commented: "I'd say Italy and the US present two diverse realities of possibly the same coin though, socio-culturally and economically, they are different."
In Italy, work and businesses opportunities are created, sustained, and passed from generation to generation. In contrast, the US, with a mixed or free-market economy, offers dynamic, individualistic, and often meritocratic business realities.
"Italy, like the US, has a diversified economy, but there are two economic realities: a highly developed industrial north and a slightly lesser developed economy in the south. But this Italian dualism is no lesser than some of the economic realities present in the US – highly industrial areas versus lesser industrial ones in some States," she explained.
Diversities exist between the work environments of both nations – such as the workplace flexibility in the US which is not present in Italy. "Think remote work opportunities and the US has a great competitive advantage on other economies."
Speaking of her journey, she said she chose LA because, as one of the largest metropolises in the world, it represents the epicenter of commercial routes. With pristine weather and a multicultural melting pot, LA is a thriving center of never-ending opportunities from trade and commerce to entertainment, business development, and innovation, she reflected.
"My US adventure began with moving here due to family reasons," Paolinelli said. On completing poli sci studies, she then became fascinated by the many international trade routes and their complex interconnects, the business development aspects, and the technical skills and creativity needed to maintain them. That passion and fascination led her to LA.
She emphasized international business relations are vital for diverse nations and peoples to collaborate economically and socially, and to thrive together. "I try to contribute to international business relations by doing my job as a business strategist and creating commercial, and mutually beneficial, opportunities between Italy and the US."
Furthering her curiosity and remaining informed, Paolinelli has developed a separate skill as a content writer specialized in reporting on technology, innovation, and business strategies.
"As a natural byproduct of international affairs for personal, academic, and professional reasons and because I am fascinated by global affairs, I wanted to learn more about international trade, commerce, and relations. The best way for me to learn more about something is by researching, reporting, and writing about the matter."
Regarding international trade strategies – specifically, the roles of non-profits worldwide – she has supported and advised diverse startups companies, networking with international investors, and attended, part-took, and organized online and in-person events to support best global business practices and maximize internationalization efforts.
Away from fostering business, Paolinelli is a Member of the Los Angeles Business Council and acts as an Energy and Environment Committee Member and in the Silicon Valley Nonprofit Council. She is a Catalina Island certified naturalist trainee and a member of the Surfrider Foundation, as she enjoys surfing, swimming, and all things aqua and nature-related.
Looking ahead, she hopes to continue working as a business strategist on projects that promote bilateral trade relations between Italy and the US with the Italy-America Chamber of Commerce West, increasing turnover and offering a broader spectrum of opportunities.
She concluded: "As the world moves beyond Covid, I intend to continue planning innovative business strategies and creating new opportunities between Italy and the US."