Cam Wallace Releases the Video for His Newest Single 'Right Quick'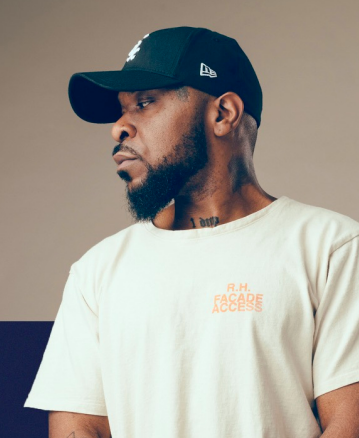 Well-versed producer, Cam Wallace, releases the video for his newest single 'Right Quick', giving it a cool alternative hip-hop vibe as he's talking about his come up as an artist and producer.
In his new song, Cam says:
"I ain't used to have nothing, it didn't make no sense, making 20 beats a day trying to save up for the rent"—which can be identified as the moment Cam realized that he had to pull himself up, and manifest his dreams as he sees fit…3rd eye glow, I don't need vision."
About Cam Wallace:
Born and raised in Houston, TX, Cam Wallace initially began as an aspiring rapper who was influenced by listening to the grimy, underground soundtracks of DJ Screw. He quickly realized that the best way to find the sound that complimented his lyrical versatility was to create it himself. Cam's creative musical blueprint was forged from a combination of playing the tuba and trombone, his father's extensive vinyl collection, and the inspiration from the musical icons such as Pharrell, Kanye, and even Timbaland. This array of influence and creative experimentation in addition to his relentless determination, preparation, and overall passion for music resulted in Cam scoring one of Beyonce's most memorable records, 'Upgrade U.'
Since Cam's very first introduction with Beyonce, he went on to produce records for chart topping artists such as Jeezy, Ciara, B.o.B, Omarion and Sevyn Streeter. He recently worked on several tracks for Chris Brown and executive produced Slim Thug's The World is Yours. Now having proved that he can create like the pioneers who influenced him, he is out to continue to prove that he can do the same as an artist. He recently dropped his debut album entitled Massive, which features the singles 'Unwind', 'Late Night Trip', and 'Link Up', with a new album on the way.
Watch the visuals to his most recent single, 'Right Quick' below.
Follow Cam Wallace:
Photo: Cam Wallace
By Matt Koger