Dr.Martens 1460 is Celebrated with 12 Designers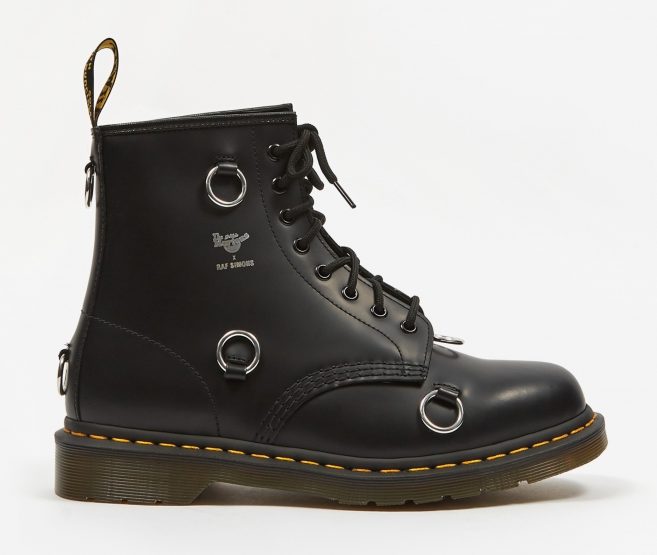 Dr. Martens legendary 1460 is celebrating its 60th anniversary this year. To mark the milestone, the brand has teamed with 12 brands and designers for a series of one-off reworks of the Original boot for each month.
The collection will be a commemorative look back on the brand's history, and with 12 silhouettes to drop throughout 2020. Each designer involved will be delving into what Dr. Martens means to them. Working from the original 1460 boot, they'll reimagine the style with their own innovative design touches.
For February, the brand has collaborated with designer Raf Simons, the former Dior and Calvin Kleincreative director and more. For his take on the style, Raf Simonscovered the smooth leather upper with a series of anarchistic punk-style nickel rings. The stylist began his career in furniture design, incorporated the rings as a nod to the structure of a mid-century design piece. A dual-branded Dr. Martens x Rag Simons logo is embossed on the boot's ankle cuff.
By Justine Duclaux
Photo: Website