ELLE WINTER RETURNS WITH BOLD NEW SINGLE "SAD GIRL HEAVEN"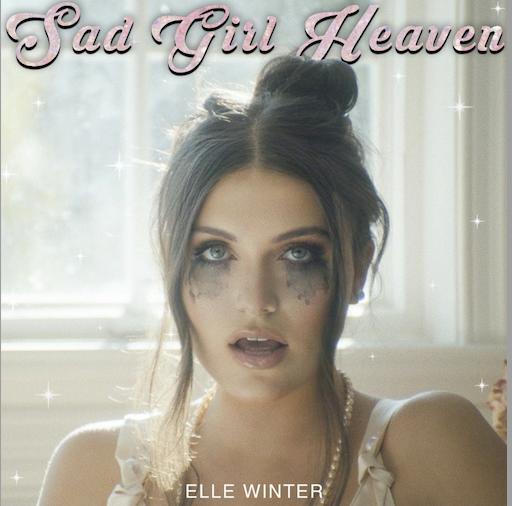 Fresh off the heels of her lauded debut EP Yeah, No., rising triple threat singer, songwriter, and actress Elle Winter returns today with bold new single "Sad Girl Heaven" available now across all digital streaming platforms via The Orchard.
CLICK HERE to listen to the infectious track, co-written and produced by UK hitmaker Jungleboi(ZAYN, R3HAB), which marks the lead single from Elle's forthcoming new project due out later this year.
Today, the New York City native also debuts her accompanying music video.
CLICK HERE
to watch the Bobby Hanaford-directed visual, which finds Winter unsuccessful in her pursuit of a man her equal.
On the release of her new single, Elle shares, "From its dramatic production to its hyperbolic lyrics, 'Sad Girl Heaven' is a witty take on my tendency to pursue toxic relationships and people who are not good for me for the thrill of the experience, which inevitably leads to disappointment and self-inflicted heartbreak. Jungleboi really captured my vision for my next musical chapter and he brought that vision to life in 'Sad Girl Heaven.'"
About Elle Winter
At age 21, Elle Winter has already amassed a strong fanbase from her early successes in the music and entertainment industry.
Her breakout debut EP Yeah, No., released in March 2020, proved that Winter's unique voice and emotional, confessional approach to songwriting can reach the hearts of millions and allow her to connect with her listeners in a genuine and personal way. With key editorial playlist support from Apple Music (A-list Pop, Everyday Hits, Teen Pop Hits) and Spotify (Pop Sauce, Teen Party) – as well as praise from top media outlets like Billboard, NYLON, MTV News, POPSUGAR, American Songwriter, Idolator, and more – Winter's debut has solidified her steady rise with title track "Yeah, No." surpassing 10 million streams globally.
Born and raised in New York City, Winter took to music at a very young age. She was discovered by Radio Disney at age 14 and took part in their "Next Big Thing" program that included the release of several singles and a national tour.
As Winter made her way through high school, she continued pursuing her music career along with acting, with roles in films 3 Generations and the Netflix comedy The After Party. Throughout this period, Winter worked on new songs and independently released the single "One More" in 2018. A radio tour followed, as well as spots on The TODAY Show and the honorifics of being named Elvis Duran's Artist of the Month, as well as KIIS FM's Next Up Artist. In 2019, as a freshman at the University Of Pennsylvania, Winter signed with Sony Music's The Orchard (previously RED MUSIC) off the strength of her debut EP.
Winter heads into 2021 releasing "Sad Girl Heaven," marking the beginning of  a new chapter of her musical journey that showcases raw, honest storytelling alongside rhythmic, boundary pushing production by UK hitmaker Jungleboi (ZAYN, R3HAB). "Sad Girl Heaven" as well as the rest of her forthcoming new project reveals Winter's personal experiences-who she is and where she's been-as she fearlessly shares her story with her listeners. She wants people to know that they're not alone in whatever they're experiencing.
Elle Winter's new single "Sad Girl Heaven" is available now via The Orchard.
Listen to "Sad Girl Heaven"
Watch "Sad Girl Heaven"
Follow Elle Winter: