Gorillaz launching 'Song Machine' series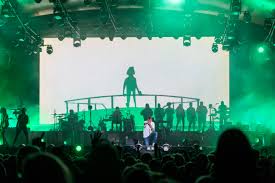 British band Gorillaz is releasing new music through a web series titled Song Machine. Song Machine will feature the group's signature animations alongside new music with multiple collaborators. 
The series will be recorded in the band's Kong Studios and will also feature conversations with the guest collaborators. While the band will not be posting on a regular schedule, they do promise episodes throughout the year. The first episode "Momentary Bliss" featuring MC Slowthai and Slaves will premiere on January 30. 
By Oorie Garabedian
Photo: Henry W. Laurisch