H.E.R. Announces 'Girls With Guitars,' a Weekly Instagram Live Series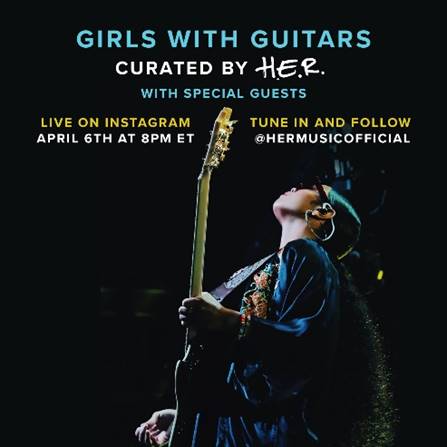 H.E.R. has announced "Girls With Guitars," her new weekly Instagram live performance and conversation series. 
During each live session will consist of the Grammy winner performing her own songs, as well as covers, and take fan requests (time to get creative).
H.E.R. will also be inviting celebrity female guitarists to perform and engage in a lively conversation about music and life. 
Fans will have to follow H.E.R.'s Instagram page (@hermusicofficial) to find out which celebrity guests she invites to rock out with her each week. The first "Girls With Guitars" will start today at 8pm ET (5pm for all you Cali peeps).
By Michael Jacobo
Photo: Shane Adams