'The Kelly Clarkson Show' to Go Virtual Once a Week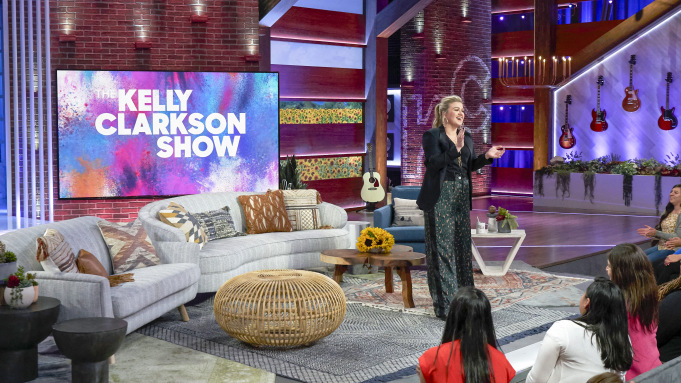 "The Kelly Clarkson Show" will be going virtual once a week, starting today. The shows will be recorded live from Clarkson's Montana ranch where she and her family have been sheltering in place.
Much like other variety talk shows have been doing since the mass Hollywood shutdown, Clarkson will be virtually interviewing celebrities as well as community members on the front line battling the coronavirus epidemic. The show will also feature "Bathroom Kellyoke," a — you guessed it — karaoke segment filmed in — you got it — Clarkson's bathroom.
"The Kelly Clarkson Show" had been incorporating segments filmed from the Clarkson family ranch; the show had a number of recorded episodes and had been airing fresh episodes during the first month of the shutdown. With the new Montana-recorded episodes, "The Kelly Clarkson Show" will survive the rest of the broadcast season.
By Michael Jacobo
Photo: NBCUniversal