Have a Look at Everything Coming to Amazon Prime This Month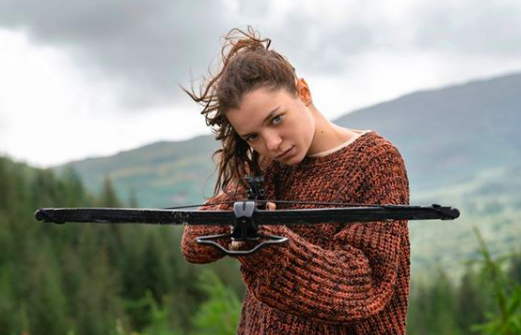 Another month has passed, which means a new month of glorious content to watch is upon us! And after what seemed like a casual June for Amazon Prime Video, this month, is sure to see the return of some of our favorite television shows and movies, as well as updates to show that we have patiently been waiting another season for. One of those shows, for example, is the Amazon Original Hanna, which is set to be released this July 3 for its second season.
Check out the list below, for a complete rundown of Amazon's July update.
July 1
52 Pick-Up (1986)

Ali (2001)

An Eye For An Eye (1966)

Anaconda (1997)

Big Fish (2003)

Bug (1975)

Buried (2010)

Cold War (2013)

Edge Of Darkness (2010)

Flashback (1990)

Hitch (2005)

Hollowman (2000)

Iron Eagle IV — On The Attack (1999)

Megamind (2010)

Midnight In Paris (2011)

Nick And Norah's Infinite Playlist (2008)

Panic Room (2002)

Phase IV (1974)

Pineapple Express (2008)

Rabbit Hole (2010)

Sliver (1993)

Spanglish (2004)

Starting Out In The Evening (2007)

The Bounty (1984)

The Devil's Rejects (2005)

The Eye (2008)

The Eye 2 (2004)

The Forbidden Kingdom (2008)

The Inevitable Defeat Of Mister & Pete (2013)

Antiques Roadshow: Season 17 (PBS Living)

Arthur: Season 1 (PBS Kids)

Bates Around the World: Season 1 (UP Faith & Family)

Beyond the Pole: Season 1 (Urban Movie Channel)

Frankie Drake Mysteries: Season 1 (PBS Masterpiece)

Hidden: Season 1 (Acorn TV)

Instinto: Season 1 (Pantaya)

Lego City Adventures: Season 1

Lone Ranger: Season 1 (Best Westerns Ever)

Modus: Season 1 (PBS Masterpiece)

Public Enemy: Season 1 (Sundance Now)

Suits: Season 9

The Adventures of Ozzie and Harriet: Season 1 (Best TV Ever)
July 3
Hanna: Season 2 — Amazon Original Series
July 6
July 7
July 11
July 15
Shakuntala Devi: The Human Computer (2020)

The Weekend (2019)
July 17
Absentia: Season 3 — Amazon Original Series
July 19
Marianne & Leonard: Words Of Love (2019)
July 24
Radioactive (2019) — Amazon Original Movie
If You Give a Mouse a Cookie

Jim Gaffigan: Pale Tourist — Amazon Original Special
July 27
July 29
Photo: Amazon Prime Video
By Instagram