HBO's 'BETTY' Will Be Celebrating Its Release Live on Instagram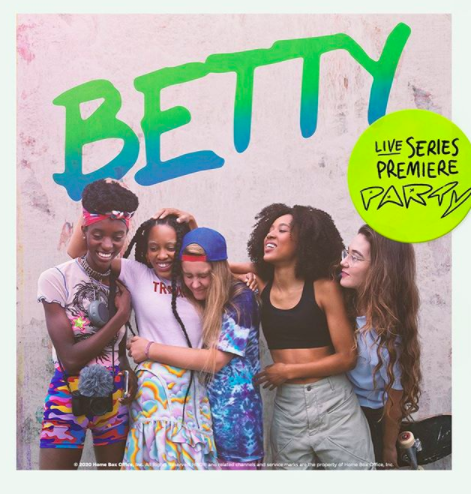 Get ready for another exciting premiere brought to you by HBO!
With the premiere of HBO's BETTY just around the corner, the premium television network has decided to reach out to its fans via Instagram, and to celebrate the premiere of the show via an Instagram Live 'premiere party' on Friday, May 1 at 8:30 p.m. EDT. The Instagram Live event will include a lineup of carefully selected DJ sets that will be available via the show's Instagram page.
BETTY is about a group of young women in New York City who all have an interest in skateboarding. As they choose to defy the norms that continue to dominate the (sometimes) misogynistic culture of skateboarding, the women discover more about themselves, and just exactly what makes them, them.
In addition to the live event that will be available to the public, HBO has also announced surprise merchandise in collaboration with the brands UNITY, Canal NYC, and COME TEES. Starting April 29 at 9 a.m. EDT, fans will be directed to fill out a form that will allow them a chance to win either a skateboard (Unity), wheels (Canal NYC), a hoodie (COME TEES), or customizable bag created by the cast and crew of BETTY themselves.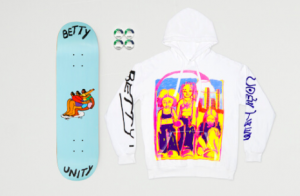 For the giveaway, please see the official rules and details below:
https://hbobettyandfriendsgiveaway.dja.com/index
Photo: HBO
By Matt Koger