New to Amazon Prime This May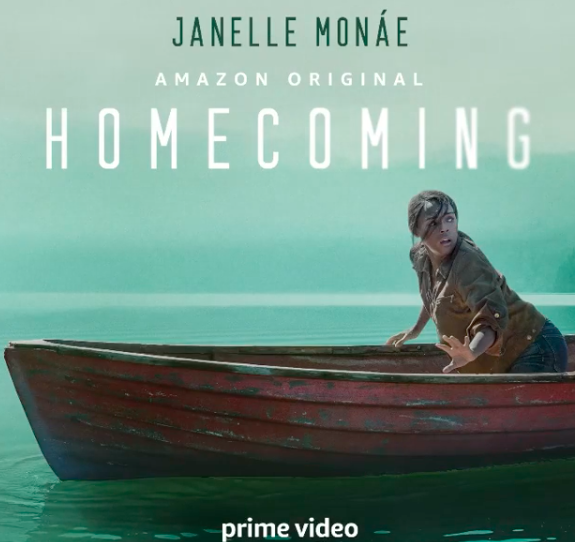 Hi friends, it's that very special time again!
A new month is approaching, which fortunately for so many of us, means that new material is being released on some of our favorite streaming sites. For fans of Amazon Prime, the video streaming service is updating its library in a major way.
Due to the effects of COVID-19, many films have chosen to opt out of releasing their films now, and instead have chosen to be released via certain streaming sites. Amazon for example, has selected a number of films that would have premiered at Austin's highly sought out 'SXSW Film Festival', and will allow subscribers to view those films for a limited time. In addition, Amazon has said that those who do want to view the films selected by SXSW, will not need a prime account in order to view these titles, just an amazon account.
The SXSW film festival will be available on Amazon from April 27 to May 6.
In other news, check below for all the titles coming to Amazon Prime in May (and YES, Homecoming is back for another season!)
May 1
10 Fingers of Steel (1973)
A Cadaver Christmas (2011)
Assassination Tango (2003)
Best of Shaolin Kung Fu (1977)
Who Saw Her Die? (1980)
Crooked Hearts (1991)
Escape From Alcatraz (1979)
Eurocrime! The Italian Cop And Gangster Films That Ruled The '70s (2014)
Fearless Young Boxer (1979)
Five Fingers of Steel (1982)
Friday The 13th Part III (1982)
Friday the 13th Part IV: The Final Chapter (1982)
Gloria (2014)
Green Dragon Inn (1977)
House Of D (2005)
Torso (1973)
I Hate Tom Petty (2013)
Indie Film Artists: The DMV Truth (2016)
Inferno (1980)
Night Train Murders (1975)
Seven Deaths In The Cat's Eye (1973)
The Blood Spattered Bride (1972)
Lakeboat (2000)
Daughters of Darkness (1971)
Pathology (2008)
Race For Your Life, Charlie Brown (1977)
Shaolin Kung Fu Mystagouge (1977)
Some Kind Of Hero (1982)
Sprung (1997)
The Final Countdown (1980)
The Whistle Blower (1987)
Walking Tall (1973)
Upload, An Amazon Original (2020)
May 3
The Durrells: Season 4 (2020)
May 7
The Hustle (2019)
May 8
The Goldfinch, An Amazon Original (2020)
Shubh Mangal Zyada Savdhan (2017)
Jimmy O. Yang: Good Deal, An Amazon Original (2020)
May 10
Jack And Jill (2011)
May 11
Alias: Seasons 1-5 (2020)
May 15
Seberg, An Amazon Original (2020)
The Last Narc, An Amazon Original (2020)
May 17
Poldark: Season 5 (2020)
May 19
Like Crazy (2011)
Trial By Fire (2019)
May 22
Rocketman (2019)
Homecoming: Season 2, An Amazon Original (2020)
May 23
Come To Daddy (2020)
May 25
The Tracker (2019)
May 29
The Vast Of Night, An Amazon Original (2020)
Photo: Amazon Studios
By Matt Koger