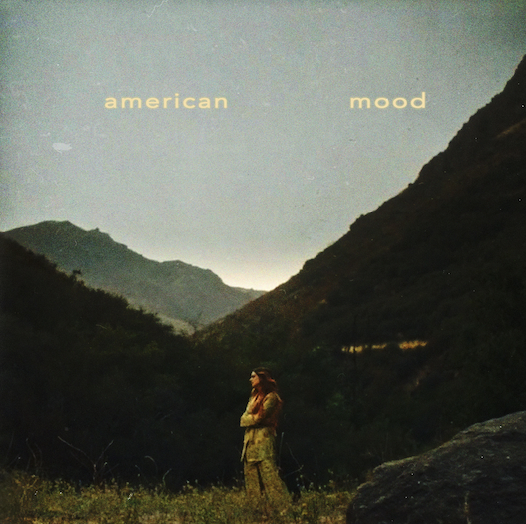 JOJO GETS REFLECTIVE IN TIMELESS NEW SONG "AMERICAN MOOD"
Acclaimed singer and songwriter JoJo shares her reflective new song "American Mood," out today on Clover Music/Warner Records.
Originally penned back in 2017 alongside close collaborators Tommy Parker, Nikki Flores, and D'Mile, "American Mood" takes a page from the folk songwriters of the sixties. The sparse yet universal song serves as a meditation on our times, acknowledging that even as America enters a new chapter, there is always more work to be done.
In that spirit, a portion of proceeds from "American Mood" will go to the "I Have A Dream" Foundation, which provides individualized social, emotional, and academic support to young people from low-income communities. As the song's lyrics assert, "To all the kids without a silver spoon…you deserve much more, this one's for you."
Listen to "American Mood" HERE, watch the "American Mood" video HERE and learn more about the "I Have A Dream" Foundation HERE.
ABOUT JOJO:
JoJo [born Joanna Levesque] is a chart-topping, award-winning singer, songwriter, and actress who, at just 29 years old, is already a veteran of the music industry. 15 years into her career, JoJo made a "triumphant return" [Uproxx] in 2020 with her fourth studio album good to know, debuting at #1 on the Billboard R&B Albums Chart and earning widespread global acclaim from Vulture, TIME, Variety, NYLON, NPR, The FADER, and more, with Associated Press proclaiming "good to know is more than good. It's grand." At just 13, JoJo burst onto the scene with her self-title debut album, whose breakout smash "Leave (Get Out)" made her the youngest-ever solo artist to have a debut #1 single in the U.S. JoJo went on to sell over four million copies and became the singer's first Platinum record, which she followed with a string of additional hits, including the Top 3 single "Too Little Too Late." In 2016, following 10 years of legal battles with her former label that prevented her from releasing new music, JoJo returned with Mad Love. – debuting Top 10 on the Billboard Top 200. In 2018, JoJo re-recorded and re-released her first two albums (JoJo and The High Road) under her own label Clover Music, so her fans could finally get the nostalgia they had been missing for so many years. She has also pushed herself outside the confines of genre, collaborating with artists ranging from PJ Morton [on the GRAMMY Award-winning R&B hit "Say So"] to Jacob Collier [lending her vocal stylings to the jazzy "It Don't Matter"]. JoJo capped off her 2020 with the Biden-Harris campaign anthem "The Change," and her debut holiday album December Baby.