JP SAXE RELEASES NEW SINGLE "LIKE THAT"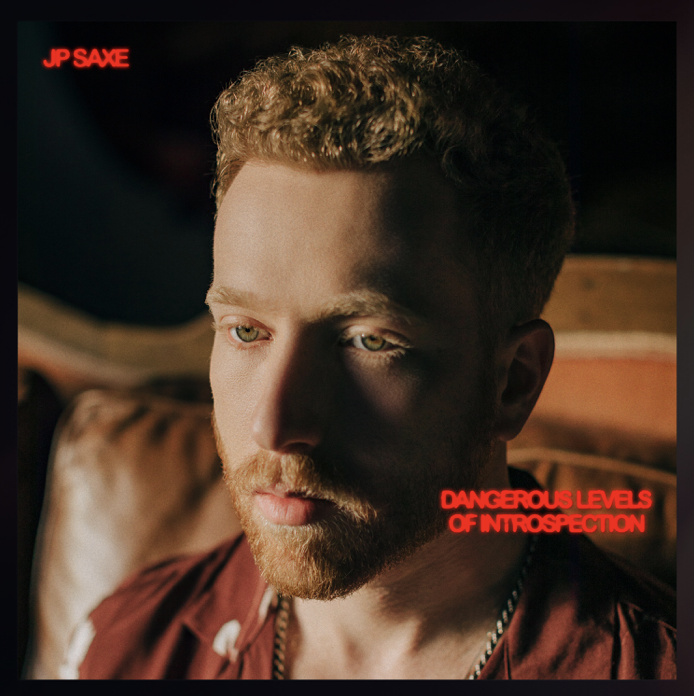 ANNOUNCES DEBUT ALBUM
DANGEROUS LEVELS OF INTROSPECTION
OUT JUNE 25TH, 2021
AVAILABLE FOR PRE-ORDER TODAY
LIVE VIRTUAL CONCERT @ THE WILTERN ON MAY 14, 2021
GRAMMY® Award-nominated singer/songwriter/multi-instrumentalist from Toronto, JP SAXE, dropped his new single, "Like That" via Arista Records today. This is the latest track off Saxe's highly anticipated debut album, Dangerous Levels of Introspection, announced earlier this week, which will be available on June 25th, 2021. It is available for pre-order now.
The album will include GRAMMY® Award-nominated track for Song of the Year, "If The World Was Ending" feat. Julia Michaels, as well as "A Little Bit Yours" and "Line By Line (feat. Maren Morris)", among other special guests.
Of "Like That," Saxe says: "I learned love in all kinds of new ways over the last year. Terrifying ways for the most part but good terrifying. I didn't realize it when Julia [Michaels] and I wrote 'Like That,' but I think it's unintentionally very connected to the first song we ever wrote, 'If The World Was Ending.' That song is about who you would want to be with if everything went to shit. This song is about who was with you when everything did go to shit."
Saxe has been nominated for two iHeart Radio Awards, including Best New Pop Artist, airing on May 27th on FOX, as well as five JUNO Awards airing in Canada on June 6th, 2021. Saxe will promote the album via a livestreamed concert with Los Angeles-based venue, The Wiltern, on May 14th, 2021. He will announce details on his forthcoming fall tour plans later this month.
PRE-ORDER "DANGEROUS LEVELS OF INTROSPECTION" HERE!
ABOUT JP SAXE
JP Saxe received his first Grammy nomination for his platinum single "If The World Was Ending" ft. Julia Michaels, at the 63rd annual Grammy Awards. The duet, produced by six-time Grammy Award-winner, FINNEAS, was one of the most impactful songs during the pandemic, resulting in over one billion streams across platforms and over 130 million music video views. It has been certified platinum in the U.S., among other territories, and 4x platinum in Saxe's native Canada. Saxe and Michaels performed the track on The Tonight Show Starring Jimmy Fallon, The Late Late Show with James Corden and the 2020 MTV VMAS. In October 2020, Saxe released "A Little Bit Yours" which he debuted live on Live with Kelly & Ryan, and later on JIMMY KIMMMEL LIVE! Idolator praised Saxe as "one of 2020's breakout stars." In February 2020, JP released his debut EP Hold It Together, which was critically praised by TIME Magazine for exploring the weird – sometimes lovely – sometimes painful – emotions that bubble up in relationships" and included "3 Minutes" off the EP in their '5 Best Songs of the Week' roundup. Saxe kicked off 2021 with the release of "Line By Line" featuring Grammy-winning artist, Maren Morris. They made their late-night TV debut of the track on The Late Late Show With James Corden in early March.