Julia Rizik Crossing Over To Pop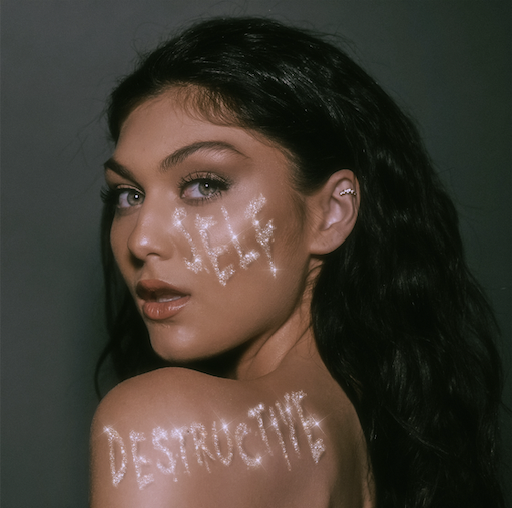 Stagecoach Performer Turned Pop Star, Julia Rizi, recently released her Debut Pop EP "Self-Destructive" and its music video! Music has spoken to her from a young age and as she navigates her way through different genres and what feels right, Julia continues to discover more about herself and others every day. "Self-Destructive" is about choosing peace…something we can probably all relate to! Keep learning more about the talented singer…
Why did you choose the path of an artist? Was it someone or something that inspired you?
I chose the path of an artist because from a super young age, music really just spoke to me. It brought me this sort of peace that nothing else has ever even come close to bringing me.
Can you recall your first performance ever? Describe. 
Yes, I remember it so vividly! I was 11 years old; it was Friday night, open mic night. The moments before getting on stage were awful. I was so nervous that I thought I might throw up…but I got on stage anyways, and I felt so at home; it all just felt so right. I sang "Grenade" by Bruno Mars 🙂
Growing up, what artist did you connect the most with?
That's a good question. I think it depends on the eras of my life, lol. I used to listen to a lot of Taylor Swift when I was younger, but throughout my teens, I became obsessed with the classics…The Beatles, Aretha, The Temptations, etc.!
Tell us more about the story behind "Self-Destructive." 
"Self Destructive" is a song about choosing peace. I wrote it after my last relationship, reflecting on both of our toxic traits. I used to sugarcoat these toxic traits & call it love, "Self Destructive" was me realizing that & accepting that.
How do you get over breakups? What do you do when you are feeling down?
Ah, my favorite heartbreak remedy is songwriting. I'm a pretty emotional person (it's the Virgo in me, lol), so breakups definitely mess with my head. Songwriting is really what gets me through. 🙂
What was it like working on your songs/video? 
Such an incredible experience. We started recording these songs exactly a year ago, so it's crazy that they're finally being released. Filming the "Self Destructive" video was another insane experience! Bringing the song to life in that way felt so special & I can't wait for everyone to see it!
Favorite part of being an artist?
My favorite part of being an artist is definitely creating music based on my own life & connecting with others through that. Music really just has this crazy, universal way of bringing everyone together.
If you had to describe your life in a song/album, which would it be and why?
Hmm, that's a tough one. Maybe Khalid's "American Teen" album? I'm not sure if it describes my life exactly, but I LOVE THAT ALBUM! One of my favs 🙂
What was your family dynamic like growing up?
I was born into a family of all girls. It was so chaotic & fun growing up. It felt like growing up in a sorority between my three older sisters & my mom, hahaha. I also worked a lot on music with my dad growing up; we have the best jam sessions!
What comes next?
Next is just more music, more creating. We're working on putting more videos together for the whole Self Destructive EP release in June, which I'm excited for everyone to see! Getting back into the studio so I can keep releasing music 🙂
@tilted.style
Julia Rizik @juliarizik
Photos by Mikaela Rizik @mikaelarizikphotos
Interview by Alexandra Bonnet @alexandrabonnetwrites