Kevin Durant On Social Injustice and Sitting Out This NBA Season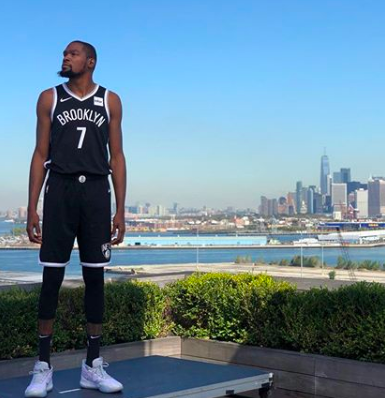 On Friday, Kevin Durant sat down with ​The Undefeated ​a​nd discussed the recent reaction between the black community and the murder of George Floyd, and how his interaction with the coronavirus (COVID-19) has forced him to not return to the NBA this upcoming season.
After seeing the video of George Floyd, Durant felt even more encouraged to speak up against the systemic racism that continues to target people of color. Although the 31 year old small/power forward has not personally experienced police brutality, he is absolutely sickened with the murder of George Floyd, and empathizes with communities of color that are tired of seeing members of their community brutalized by the hands of the police.
When speaking about the video that showed Minneapolis police officer Derek Chauvin murdering George Floyd, Durant began to ask himself if the killing will ever stop.
"At that point, you get tired of seeing it or wondering if things are going to change or whether we will see this again in the future. Will people's hearts change…It's damaging to see another life being taken away from us. Someone with a family. Someone who was a father. A son. A friend."
Durant firmly believes in police officers being held to their actions, and supports full accountability to be placed on the four officers involved in the murder of George Floyd. But not just those officers—but every police officer in the country who has the authority to use force as a tool to detain an individual.
"Just as any other citizen would, cops need to be held to the same accountability, otherwise they'll feel that they're at liberty to do what those officers did."
Like most deep wounds, they heal with time; and speaking of health, back in early March, Durant tested positive for the coronavirus, and although he expressed that he feels fine, he has made the decision to not return to the 2019-2020 NBA season.
"We decided last summer when it first happened that I was just going to wait until the following seasons…It's just best for me to wait…It gives me more time to get ready for next season and the rest of my career."
The 2019-2020 NBA will resume on July 31.
Photo: Instagram
By Matt Koger