Glossier Donates $1 million to Black Lives Matter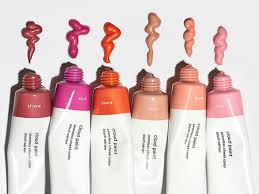 The American cosmetics brand is involved in the movements linked to the death of George Floyd during his arrest by the Minneapolis police.They donate $500,000 to organizations dedicated to the fight against racial injustice. 
In addition to this measure, the brand, founded in 2014 by the influential Emily Weiss, said it would donate a similar amount to "Black-owned beauty businesses". This measure shows its willingness to create an impact within the industry". The details of this initiative should be clarified during the month of June.
Since the launch of her brand, Emily Weiss wants to empower women, help them accept their differences and gain confidence. Her highly democratic approach to female beauty and to women in the broadest sense is at the root of her success. Skin color, weight, age is nothing but differences that make the beauty of the passionate, ambitious and independent women that the brand wishes to represent. Glossier has set a new standard in beauty by highlighting those who make its brand, its customers. So, when an event such as this one completely changes the daily life of its community, it is its duty to get involved and make its voice, their voices, heard. 
The founders of the brand are inspired and committed which is a sign of hope for the future…
By Justine Duclaux
Photos: website