LIDO x ANTICIPATED SOPHOMORE RELEASE "PEDER"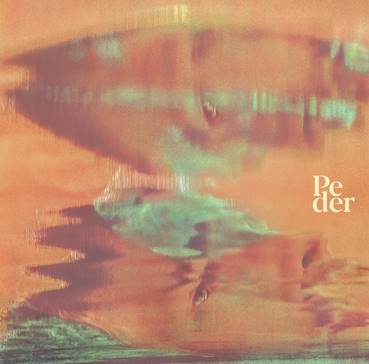 LIDO ANNOUNCES JOJO, COL3TRANE, BRANDON ARREAGA, EBENEZER AS FEATURED GUESTS ON HIGHLY ANTICIPATED SOPHOMORE RELEASE PEDER
DELIVERS SPACEFM, A SURPRISE EASTER EGG RADIO MIX THAT COINCIDES WITH ALBUM
PEDER RELEASES EVERYWHERE SEPTEMBER 18th
LOS ANGELES, CA (August 25th, 2020) –  Acclaimed musician and producer, Lido, has unleashed an impressive list of critically acclaimed guests to be featured on his forthcoming, highly anticipated sophomore album PEDER, out September 18th on Because Music. These features include recent Billboard chart topping R&B songstress JoJo, critically acclaimed UK artist Col3trane, buzzing singer, dancer and social media personality Brandon Arreaga (of PRETTYMUCH), and London hip-hop artist Ebenezer. Other features include Heavy Mellow (producer for Juice WRLD, Gunna, etc.), Santell and Mulherin.
An audio-visual story in the making, PEDER tells a story from the perspective of a boy, named Peder, who was born alone on a spaceship.  After accidentally stumbling upon a pirate radio station, he hears music for the first time and tries to recreate it with the tools available to him. PEDER is born.
Each of the album's three singles released to date – 2019's "How To Do Nothing," March's "Postclubridehomemusic" and July's critically praised "Rise,"- represent a specific chapter along Peder's journey, making way for a broader narrative reflecting Lido's own experience growing up in the wilderness of Norway.  PEDER not only symbolizes the multi instrumentalist's personal relationship to music, but how his journey discovering new sounds never ends.
Last week, Lido released SpaceFM, a special pirate radio mix delivered to fans as a surprise Easter egg. Coinciding with the album's overall concept, the mix represents the pivotal part of the story where Peder hears music for the first time.  Known for taking his creative process to new heights, Lido created SpaceFM as a way to give fans a one-of-a-kind listening experience.  This special Lido mix can be found on the website 1532space.fm.  Listen HERE.
Raking in over 1-million listeners per month on Spotify, Lido's trajectory as a solo artist continues to climb. While slowly amassing a significant fanbase, he continues to collaborate with a long list of modern superstars including Halsey, Chance The Rapper, Banks, Jaden Smith, JoJo and Skrillex to name a few.  Recently, Lido produced on JoJo's latest effort good to know, which hit #1 on Billboard's R&B's album chart; and he produced six tracks on Halsey's 2020 album, Manic, which ranked at #2 on the Billboard Top 200.
PEDER is set to release on September 18th via Because Music through all digital and streaming platforms.  Preorder the album HERE.