Living Room Concert: Selena's Last Concert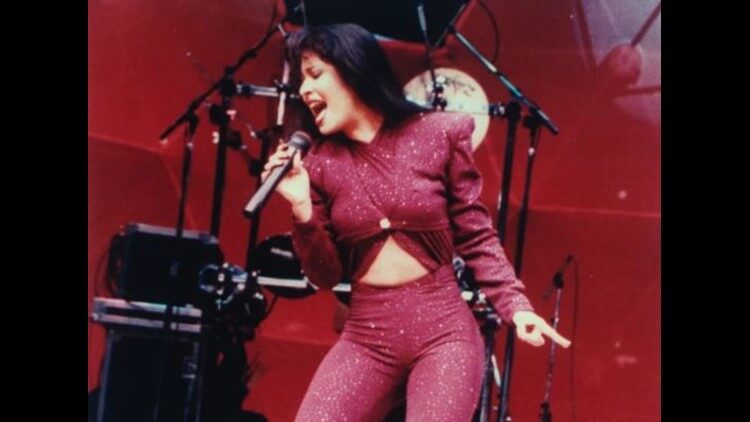 Yesterday was 25 years since the Tejano music world lost one of their own. Selena Quintanilla-Perez was only 23 and at the peak of her career when she was murdered in 1995. Since then, she has been immortalized at every Latino family's birthday parties, in film, and even soon in a Netflix series.
There's a lot to celebrate about Selena: she had the voice of a goddess; Donna Summer and Whitney wrapped into one, making you belt out ballads as you shook your hips to the ritmo.
Selena's music and voice became a household name only after her death, and fans everywhere share a collective grief that they could never see her light up a stage. But, you just might be able to.
Selena's last concert at the Houston Astrodome — televised live by Univision — in February of 1995 is available to stream in full on YouTube. The quality isn't that great, but all you need is to hear the voice, which comes out and wraps around your ears as nicely as it would have if you heard it in person.
Next time you're looking for a little fun, and a pseudo-virtual experience from your living room, then pop on the concert and dance like there's no tomorrow for 55 minutes. You'll thank me later.
By Michael Jacobo
Photo: RodeoHouston