Musician Joy Villa dons Pro-Trump gown at the 62nd Grammys Awards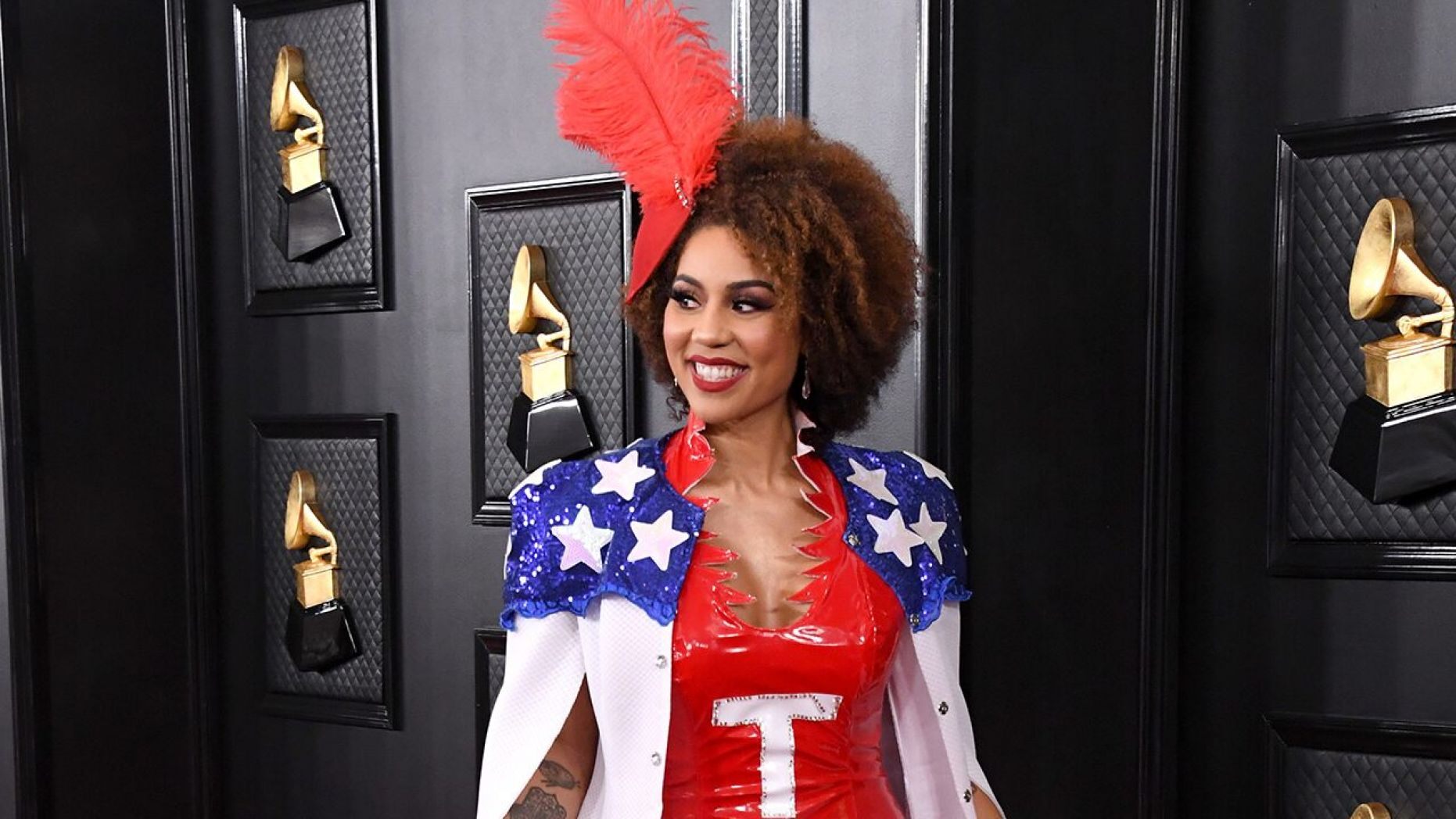 The Grammys has long been a space for artists to come together to celebrate music, fashion and style. On Sunday evening, musician Joy Villa took her outfit to the next level with an embossed political statement; a dress endorsing President Trump's 2020 re-election campaign. 
The latex outfit sports the phrase "Trump 2020" in America's red, white and blue on the front. The back of the custom Desi Designs dress reads "Impeached and Re-elected".
"I feel like Miss America in this; it's all couture," Villa tells The Hollywood Reporter in a recent interview. "He's going to be the first president in history to be impeached and re-elected." She also went on to explain that the impeachment was "a total sham" and that the whole process has just been "confusing Americans".
The LA-based singer-songwriter is known for her politically-charged fashion statements. Past Grammy appearances include outfits ornamented in messaging such as "Choose Life", "F*ck Planned Parenthood" and "Build The Wall". In 2018, the frequent Fox News guest released her album Home Sweet Home which included a single entitled "Make America Great Again!"
Fashion trends come and go, but perhaps this political crossover is something that we can expect to see more of leading up to the 2020 election.
By Rachel Hallett
Photo: John Kopaloff/FilmMagic