On the Most Recent 'Red Table Talk', Willow Smith Opens Up About Addiction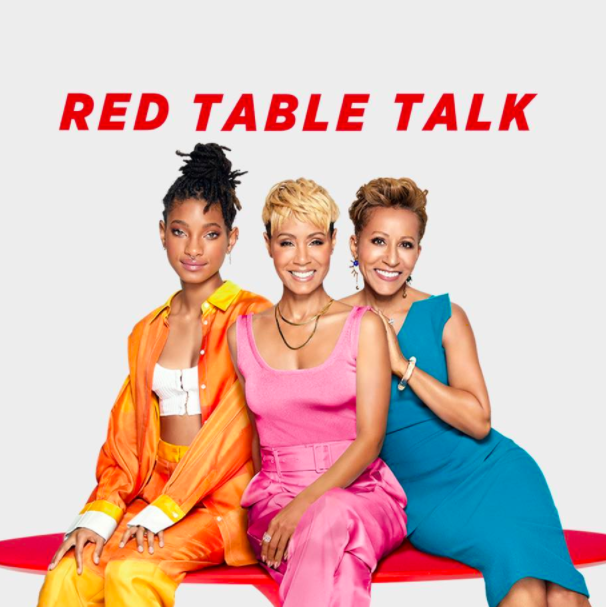 If you haven't already checked out an episode of Facebook Watch's highly popular talk show Red Table Talk, it's never too late to catch up!
The show features the infamous red table, along with hosts Jada Pinkett Smith, Willow Smith, and Adrienne Banfield-Norris (Jada's mother). Like most celebrity talk shows, the show aims to deliver an opportunity for transparency in relation to the topic of the episode and their guest. Sometimes those that are interviewed on the show are individuals that have personally experienced the given topic on the show, or an expert on said topic. 
With that being said, the most recent episode featured a highly vulnerable topic that many experience, yet may not have the support to face.
Addiction; and while some may not intimately know of someone with an addiction or experience one themselves, COVID-19 is sure to provide a darker reality for those who continue to fight it everyday.
Both Willow Smith and Adrienne Banfield-Norris opened up about their past experiences with addiction, with hopes to inspire others to do the same. Not only does this encourage a tremendous process toward healing oneself and those around them from the effects of addiction, but it also lets others know that they are not alone.
Willow briefly expressed the benefits that she has experienced due to her cutting out marijuana from her daily routine. Since quitting, she has started doing yoga, and noticed that a lot of her time and energy was dedicated to smoking. When she put this energy into different activities, she found that she really enjoys them, and actually excels at them. Healthwise, she discovered her anxiety has actually ceased, and is thankful for her recent transition to sobriety because of the negative respiratory effects that can come with smoking. In addition, she also happened to notice that sometimes, our friends may not really be looking out for our best interests.
"When I stopped smoking it was a really big eye-opener…there were so many people that I called friends in my life who kind of like (drifted away). It really made me think, "this is…really interesting.'''
For more Red Table Talk, tune into Facebook Watch every Wednesday!
Photo: Website 
By Matt Koger