Parasite Could Be The Best Movie Of The Year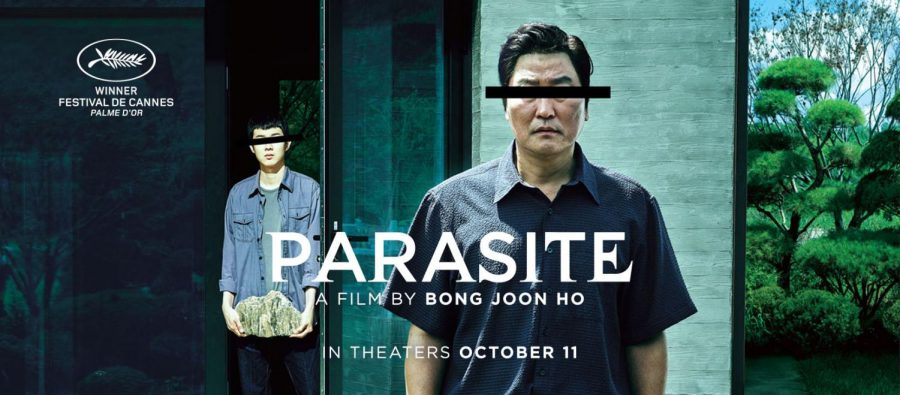 One of this year's most anticipated movies, Parasite, has finally been released. South Korean director Bong Joon-ho brings us his third film to address poverty, class, and capitalism. These themes are presented in a hilarious tragedy fit for the whole family. Parasite became the first South Korean film to win the Cannes Palm d'Or and is already in talks for various American awards. The film will take the audience through an emotional rollercoaster; feelings of anxiety, joy, devastation, and surprise will be present along the way.
The film follows a poor family struggling to make a living in Seoul. One day, the Kims' son gets a tutoring job with the daughter of the upper-class Parks family. Now on the inside, the Kims hatch a plan to con the rest of their family into the Parks' labor force. The Kim family finds themselves living off of the wealth of the Parks, suggesting the reason that the movie is titled so. The rest of the film lets audiences decide if the parasites are really the Kims, or the Parks. Essentially, the film is about two families doing what they can to survive. The movie tackles economic inequality and violence caused by capitalism in such a way that the audience won't think of it as an "issue move."
Audiences are prompted to laugh throughout the film, but also to realize the deeper meaning. Every moment feels real and every character feels like a close friend. This foreign film is not one to ignore. Bong will take you on a journey to thinking about how we all stand to live in a society driven by an economic system that rules (and ruins) our lives. We're all dying to know how this story will end. See Parasite in theaters Friday.
By Sonja Grunfeld