Republic Records Drops The Use of the Word 'Urban' To Describe Their Hip-Hop and R&B Related Media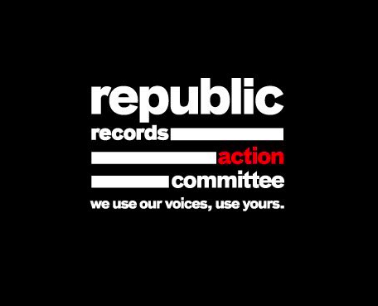 Continuing to push for an end to the systemic racism and social injustice that exists in communities of color, Universal Music Group's Republic Records, has announced their decision to abandon the term "urban" when describing music that is associated with both hip-hop and R&B within their company.
In an official statement made by the New York based record label, the company urges for unity—and at a time like this, hopes that other labels and companies will become inspired to do the same. 
"We've decided, effective immediately, Republic Records will remove "urban" from the label's verbiage in describing departments, employee titles and music genres. By way of background, "urban" is rooted in the historical evolution of terms that sought to define Black music. As with a lot of our history, the original connotation of the term urban was not deemed negative…however, over time the meaning and connotations of "urban" have shifted and it developed into a generalization of Black people in many sectors of the music industry, including employees and music by Black artists."
In a similar fashion, Tyler, the Creator recently spoke out about the categories at the Grammy's—specifically, why people of color are predominantly put into an "urban" category, rather than the genre that their song best represents. 
Currently, other leaders within the industry such as Apple Music, Spotify, and Billboard have forbidden use of the term, which could eventually become an industry wide revision.
To also further add to the massive amounts of support that has come toward the Black Community, Black Lives Matter, and all communities of color that experience social injustice, Republic Records has also pledged to donate 25 million dollars in support toward organizations such as Black Girl Ventures, Black Lives Matter, Black Mental Health Alliance, Colin Kaepernick Foundation, Color Of Change, Equal Justice Initiative, National Association of Black Journalists, Silence the Shame, Sickle Cell Disease Foundation of California, The Bail Project, and When We All Vote.
Photo: Twitter
By Matt Koger