Watch DBangz's New Video For His Recent Single 'Prove'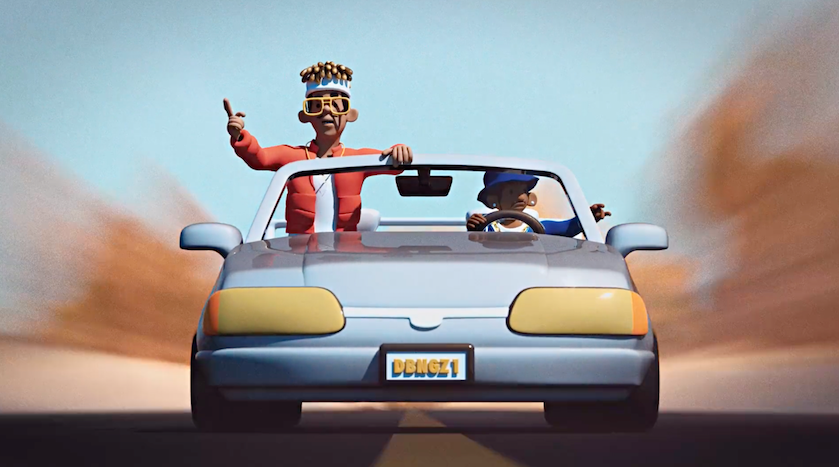 Released via PIVTL Projects, 18-year old rapper DBangz showcases his effortless and fun vibe in the new animated visuals for his recent single 'Prove'.
Directed by Ratha Nou and produced by DJ Replay and B. Lewis, the two minute and a half-track details DBangz's journey from Phoenix to Los Angeles, as he proves why he deserves a spot at the top of one of music's most profitable industries.
"This record is me proving myself not only to the industry, but to the world. I feel like I'm rawer than anybody so I'm not accepting any signs of disapproval…this next wave is nothing too deep, but I'm showing everybody that I'm back—I'm still making hype turn up songs, but with a fresher, cleaner and bigger production."
About DBangz:
Born Darius Lewis in Phoenix, Arizona, 18-year old DBangz is an undeniable artist whose raw, viral smash 'Thick Niggas and Anime Tiddies' cut through the crowded meme rap scene in 2017. Due to his pure curiosity and fandom of prolific, elusive rap figures MF Doom and Earl Sweatshirt, the skateboarding freethinker began recording music at the age of 14 in his childhood home garage. His 2018 EP Konohagakure, and six-track EP Keahonui released the following year, fully showcase DBangz's versatility and boundless potential to be a crucial voice in music. Today, DBangz boasts over hundreds of millions of streams across all digital streaming platforms.
Watch the video to DBangz's latest single, 'Prove' below.
Follow DBangz:
Photo: DBangz
By Matt Koger