Rupaul's Drag Race Season 12 Cast Revealed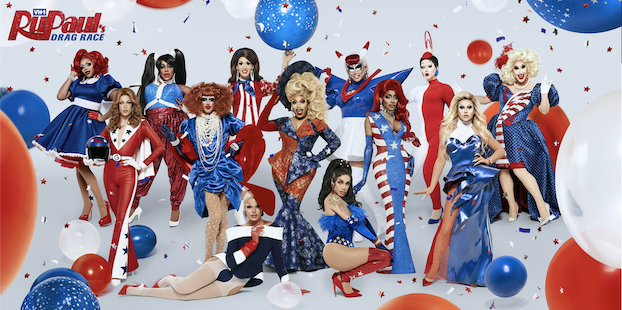 Get ready to bring it to the runway! The Emmy Award-Winning 'RuPaul's Drag Race' is coming back for its 12th season on February 28th. 
RuPaul is calling for America to pledge allegiance… to drag! 13 queens have been 'ruvealed' as cast members of the newest season of 'Drag Race'. The lineup includes Aiden Zane, Brita Filter, Crystal Methyd, Dahlia Sin, Gigi Goode, Heidi N Closet, Jackie Cox, Jaida Essence Hall, Jan Sport, Nicky Doll, Rock M. Sakura, Sherry Pie and Window Von' Du. 
RuPaul described the season as "Ovaness" in an interview with EW. If you don't know what that means, the Urban dictionary defines it as "an effortless sharing of an entertainer's truth". RuPaul also made a bold comment in the interview that Season 12 is the most talented cast they've ever had. 
The stage is set for February 28th at 8 p.m. on VH1. Be prepared to add some death drops, lip-syncs and tight tucks to your schedule. 
By Shannen Tierney
Photo: VH1