Shia LaBeouf and Bobby Soto Star In David Ayer's New Film, 'The Tax Collector'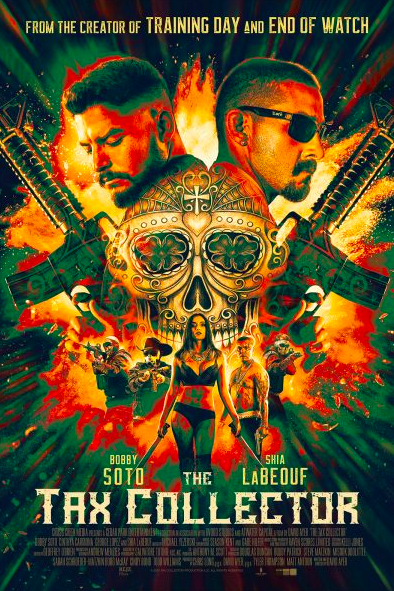 Shia LaBeouf has been on a roll. With his most recent films Honey Boy (2019) and The Peanut Butter Falcon (2019), he continues to deliver outstanding performances, while showing off his diverse acting capabilities. In his latest role in David Ayer's newest film, The Tax Collector, LaBeouf roams the streets of LA as he collects "debts and taxes" for a Los Angeles crime lord.
Set within the criminal underground of the City of Angels, Ayer's new film focuses on two characters by the name of Creeper (Shia LaBeouf) and David (Bobby Soto), who work for a mysterious crime lord named Wizard. As the name of the film suggests, the two are responsible for collecting money that is owed to Wizard from various local gangs throughout the city. Although business is great, things start to heat up once Wizard's old rival returns from Mexico, with plans of his own to become the new uncrowned king of Los Angeles crime. Now, both Creeper and David must fight not only for their boss, but for their lives as well.
Cast alongside Shia LaBeouf and David Soto are George Lopez, Cinthya Carmona, Brian Ortega, Jay Reeves, Lana Parrilla, Elpidia Carrillo and Chelsea Rendon.
Check out the trailer below and get ready for the premiere of Shia LaBeouf and David Ayer's new film, The Tax Collector, premiering this August 7.
Photo: Instagram
By Matt Koger