Miami Hip-Hop Duo City Girls Release the Music Video for Their Latest Single 'Pussy Talk'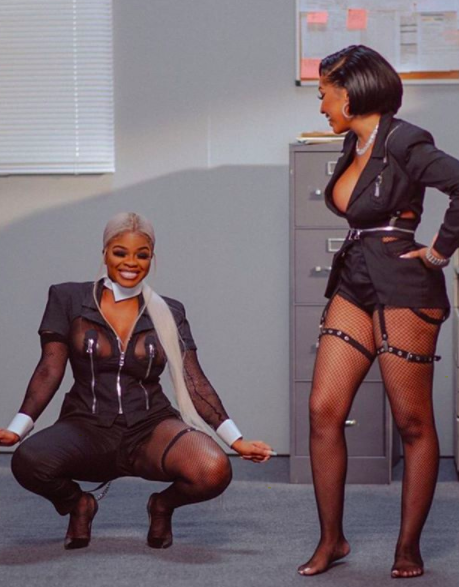 Continuing to make noise in the hip-hop scene is the Miami-based duo, City Girls (composed of rappers JT and Yung Miami)—who just released the visuals to their song 'Pussy Talk' feat Doja Cat; one of the leading tracks off of their sophomore album, City On Lock (June 20).
Produced by Southside and directed by Daps (Kendrick Lamar, Migos), the video (and song) express female empowerment, as Doja Cat, JT, and Yung Miami unapologetically own both the jungle, as well as the office-like setting that the video places them in. And in true boss fashion, the trio is set to remind you that they have definitely earned every bit of success that has come their way, by of course, making it rain cash.
Stream City Girls' second studio album City On Lock, and watch the video to their most recent single 'Pussy Talk' feat Doja Cat, below.
Photo: Instagram
By Matt Koger