SoundCloud Reveals a New Twitch Channel Offering Loads of Exclusive Musical Content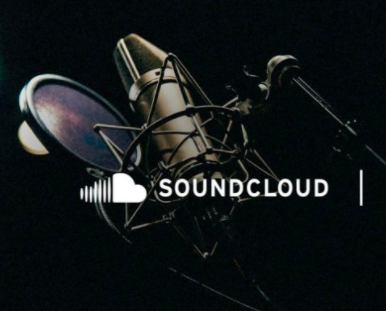 Earlier this week, SoundCloud debuted their brand new Twitch channel dedicated to enriching the music community; and with it, comes an enormous amount of education in the form of free workshops, music, and intimate conversations with a variety of esteemed representatives in the music industry.
The online music sharing website has detailed that each week, viewers will have the opportunity to be included in a positive and engaging environment, set on providing the tools and resources necessary for the next generation of artists and music personnel to be successful.
In a statement released by SoundCloud, the company said: 
"Each week, 'SoundCloud on Twitch' will bring the music community together to connect in real-time, inspire creativity, celebrate great music, and share the best resources, for helping creators grow their careers."
Some of the guests included in the first lineup of SoundCloud's creative hangout include, Vic Mensa (a Chicago born rapper), Kathryn Frazier (the founder of Biz 3), Georgette Cline (a representative from XXL), as well as Joe Kay (a member from LA's rising independent record label, Soulection).
This week, starting on May 6 at 2 p.m EDT, is a special 90 minute episode titled, "Studio Sessions With Soulection" in which Joe Kay (and guest), dig through their crates, and revive hidden gems and mixes from the past and present. And on Thursday, the premiere of "Cloud Bar", a weekly three hour long chat with a large cast of industry leaders and executives that discuss a diverse range of topics regarding the music industry.
⚠️ We interrupt your scrolling momentarily to bring you our upcoming original @twitch programming. ⚠️

Feat. @Soulection's @joekay, @MaskedGorilla (Roger Gengo), @vicmensa, @KLFBIZ3, @XXL, Caroline Yim & @ZachIser from CAA & much more!

Read more: https://t.co/1qKQmC62az pic.twitter.com/6KaVyt1oZY

— SoundCloud (@SoundCloud) May 4, 2020
Make sure to check SoundCloud's blog for weekly updates to their programming: 
We're going live on Twitch and here's our lineup (updated regularly)
To stream now, click below:
 https://www.twitch.tv/soundcloud
Photo: Twitter
By Matt Koger