The Ceremony Memorial for Kobe and Gigi Bryant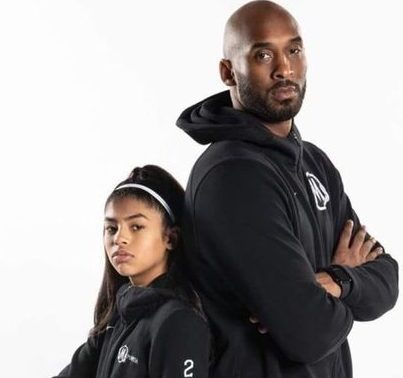 A moving final tribute to Kobe and Gigi Bryant following the helicopter crash…
A ceremony honoring Kobe Bryant was held on Monday, February 24th, in Los Angeles at the Staples Center. At the event, various people were eager to honor the memory of the NBA legend and share their memories. Michael Jordanmoved the audience with his description of his special relationship with the Lakers. Shaquille O'Nealalso spoke about a nice locker room anecdote.
Finally, Vanessa Bryant, the former athlete's wife, also spoke, delivering a heart-wrenching speech and could not hold back her tears at the end of her speech…
For her daughter…
"We will not be able to see Gigi go to high school with Natalia and ask her how her day went. We didn't get a chance to teach her how to drive a car. I won't be able to tell her how gorgeous she looks on her wedding day. I will never get to see my baby girl walk down the aisle, have a father-daughter dance with her daddy, dance on the dance floor with me and have babies of her own. Gianna would have been an amazing mommy. She was very maternal ever since she was really little"
For her husband…
"Kobe and I have been together since I was 17-and-a-half years old. I was his first girlfriend, his first love, his wife, his best friend, his confidant and his protector. He was the most amazing husband. Kobe loved me more than I could ever express or put into words. He was the early bird and I was the night owl; I was fire and he was ice, and vice versa at times. We balanced each other out. He would do anything for me. I have no idea how I deserved a man that loved and wanted me more than Kobe."
For her Family…
"We love and miss you, Boo-Boo and Gigi. May you both rest in peace and have fun in heaven until we meet again one day. We love you both and miss you forever and always, Mommy."
This speech was a heartfelt farewell letter and Vanessa Bryant is an extraordinary and courageous woman. Rest in Peace Kobe, Gigi and the seven people who died in the accident.
"We're still the best team"
By Justine Duclaux
Photo: Pinterest