A Clueless Reboot Without Cher Horowitz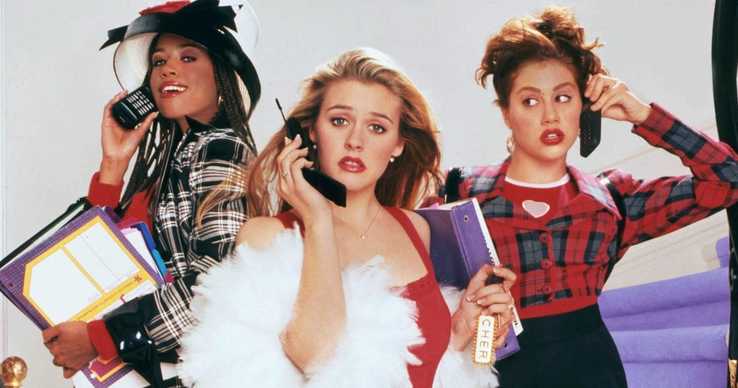 CBS TV Studios is working on a new series based off of the 1995 classic Clueless. The 90's hit film starred Alicia Silverstone as high school queen bee Cher and Stacey Dash as her sidekick Dionne. The latest reboot will follow the mystery of a missing Cher Horowitz written by Will & Grace's Jordan Reddout and Gus Hickey. The series, described as Mean Girls meets Riverdale meets Lizzo music video, is in early stages of development, but Twitter has already reacted in the best way possible. Deadline reports that CBS is twisting the story into a "baby-pink-and-bisexual-blue-tinted, tiny-sunglasses-wearing, oat-milk-latte-and-Adderall-fueled" look at the disappearance of our favorite plaid wearing teen.
If the idea of a small screen Clueless sounds familiar, it's because there was a Clueless sitcom in the late 90's which centered around Cher's luxurious life in California. This time around, Dionne will take the spotlight as she steps into the plaid skirt of her missing best friend to rule the school. The show will follow Dionne as she adapts to be the most popular girl in school while unraveling the mystery of the missing Cher. Set in 2020 California, the pop culture classic will be getting a modern twist, but we're hoping the costuming pays homage to the famous 90's style represented in the movie.
Robert Lawrence, who produced the original film, has already signed on as an executive producer on the show to join Corinne Brinkerhoff (American Gothic, No Tomorrow). There's no word yet on if any of the actors from the original film will be making an appearance (Paul Rudd?!), but a girl can dream. Amy Heckerling, who directed the film and 90's series, will not be joining the new project. We're excited to see if the show will go to The CW or maybe even Netflix to join other CBS projects Insatiable, Dead To Me, and Unbelievable. We'll be staying tuned for more info on the new Clueless mystery series.
By Sonja Grunfeld