BALANCE: A LOOK INTO ARMIN VAN BUUREN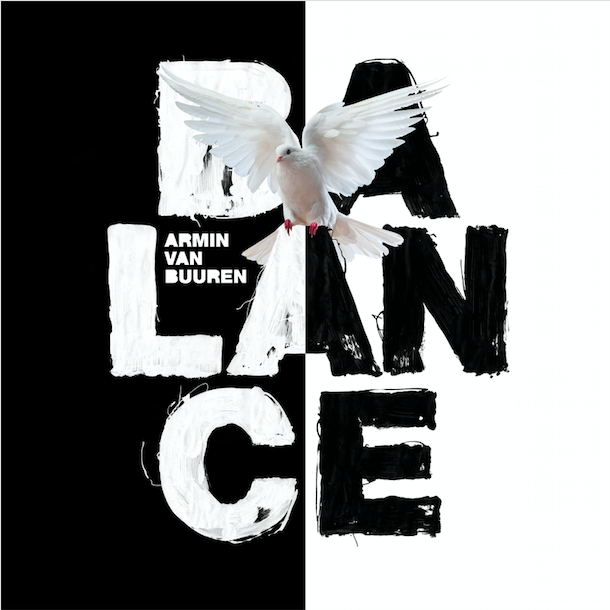 The life of a DJ is a fabulous one: parties, crowds cheering, travelling the world and more, but most people ignore the necessary balance needed to create such a life. The long plane rides, the hard hours and the amount of time spent on the road is usually forgotten. At 21 entries, Buuren currently holds the Billboard record for most entries in Dance and Electronic albums chart. Armin Van Buuren, recently opened up to Tilted about the life he chose to lead and how it has impacted his life both positively and negatively.
As we sat there in his suite at the Aria Resort and Casino in Vegas, we had the pleasure of speaking with Armin himself, who noticeably donned an outfit matching the branding and message behind his album BALANCE. Diving more into who he is as a DJ but also as a father and everyday man, Armin talked about the difficult choices that come with the job of an international headlining DJ: "It's a day to day fight, you have to make tough choices: am I going to watch my son play football this weekend or am I going to do a show in Chicago." 
How many DJs, especially young ones, come across the pressures that come with their career and ultimately find comfort in drugs and alcohol? Plenty. Evidently, Armin doesn't judge them for it, but rather understands how one can be pushed to such extremes. It's for this same reason that the level headed DJ urges plenty in the industry to feel comfortable seeking help. With the long hours, the pressures of always being an available entertainer, mixed with the pressures of everyday life, at the end of the day, we all need to find some sort of balance in our life.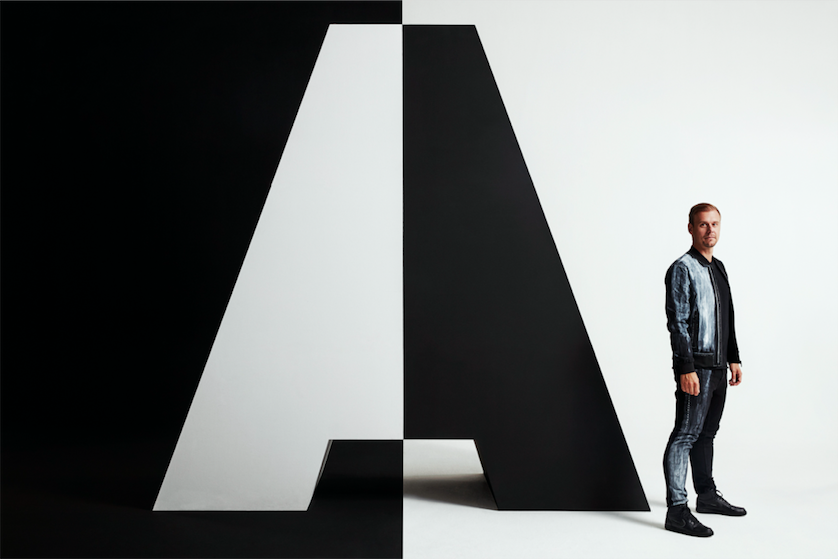 But before we continue down this deep look and further pull the veil behind the curtain, we can lightly reflect on how Van Burren got to be where he is and how he got started. Once, Van Buuren was a bartender making drinks and mixing songs on vinyls in a small club. The night before his interview with Tilted, we had the opportunity of getting to know Van Buuren over dinner where he shared with us stories of how it all began. As a DJ, one of his pleasures was being able to entertain the toughest critic on the dancefloor: the guys who would lean against the wall, not showing an ounce of excitement and would show validation by only nodding their heads to the beat of the music. Once that was achieved, he knew he had done something right, further connecting to his audience members. As he shared his stories, he shared more and more into his honest and charismatic personality. The conversations, while light and fun were a mere appetizer to the course of the evening: a live performance 10 feet away from Armin Van Buuren himself at Aria'a Jewel Nightclub. JBL, known for their bluetooth speakers, hosted a city wide event featuring various artists performing their hits in front of fans and Van Buuren had a crowd that truly showed support for the DJ in black and white.
Being a DJ, a creator of music and environment comes with both criticism and applaud. For Van Buuren, that criticism still hurts to this day but pushes him to better himself. He opens up about a time he went through a slight downfall: "I was #1 DJ in the world in 2010 but I was feeling the most unhappy person in the world." An honest memory shared with us, reminding us that not everything is as it seems and everyone around the world has their own conflicts both inner and outer.
During that time he wasn't taking a moment to breathe and reflect on himself until finally one day it came to him. As he says, "There is no one piece of art that every human being likes, if we would all be the same then we would get no evolution. I accepted that but I am a pleaser. I want to connect with my crowd, you are nothing without your crowd. It's a tough balance though–that's the irony of it." It is a constant back and forth to make it to the top.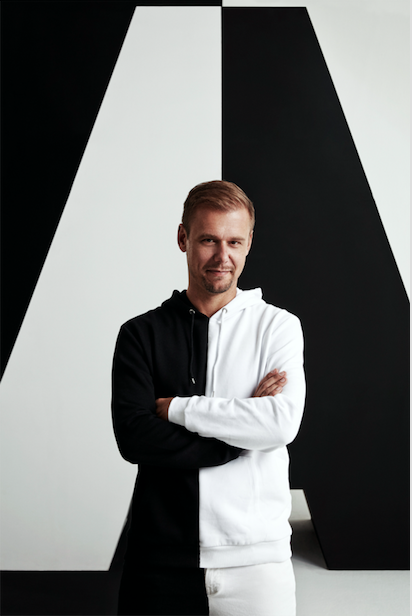 It took Van Buuren years for him to find this sense of balance for himself and he is now sharing it with the world through his newly appropriately titled released album BALANCE. The album itself, is his 7th studio album, 7 being the key number as the word has 7 letters with A in the middle. As the man that currently wears black and white with A for Armin across his chest, balance has become the theme of his year. His art work is black and white and reflects a complete departure from other albums: "Every track is a journey. I am more happy with the journey now than the result." In order to create this work of art, he took 14 brand new tracks with 14 re-released tracks of the last 2 years. A personal scrapbook and photograph of everything Armin has done in the last 3 years perfectly packaged into a new album.
BALANCE reflects the hard and fun journey he has been on, tied with one of his most prideful works: MOONS OF JUPITER. If you were to pull a line between both albums, you would see his evolution and journey as a DJ, a creator. The newly released album is special and different from others. No matter the obstacles, no matter the stakes, Armin Van Buuren stays true to himself, his fans, and his family. Keeping a clear mind as best as he can, the renowned DJ has a special place in our hearts.
FOLLOW ARMIN VAN BUUREN:
Facebook
Twitter
Instagram
By Alexandra Bonnet & Ed Solorzano

Photo Credit to Ruud Baan