Alma Releases Album and Single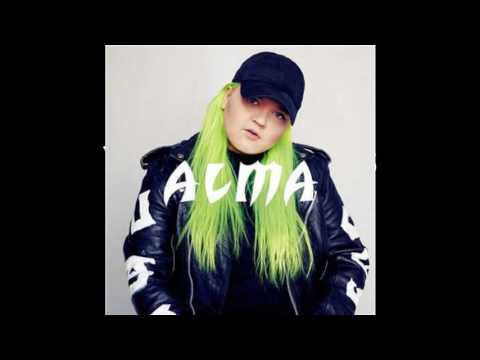 On March 13th, pop-punk singer ALMA released a trio of tracks including the lead single "Stay All Night"– listen here. They will all be featured on her upcoming debut album Have U Seen Her? set for release May 15th via her new global deal with Sony Music Germany/RCA Records.
In addition to "Stay All Night,"ALMA also releases two new album tracks "King Of The Castle"(produced by Hank Solo) and "Find Me"(produced by Gustav Nystrom) as part of the 3 song bundle, Have U Seen Her? Part II – listen here.
About "Stay All Night", ALMA says: "I wrote this song for myself, which confuses a lot of people as it feels like it's for someone else. At the time I really needed some encouragement to be free and not think about the 'what if's' in life. Now when I'm feeling anxious, I just ask myself 'would it really be that f**king bad?' – maybe I should just stay all night."
A unique and talented writer, ALMA is leading the charge on a new wave of female powerhouses that have something to say through their music. Engaged, forward thinking and opinionated, she addresses issues from women's rights to body positivity to sexuality to depression, drug use and anxiety head on. Notably, she recently co-wrote two songs on Miley Cyrus' EP She Is Coming, including the female empowerment anthem "Mother's Daughter" and "Cattitude" ft. RuPaul as well as Charles Angel's hit theme tune "Don't Call Me Angel"which debuted at number thirteen on the Billboard Hot 100 chart becoming Grande's 20th top 20 song, Cyrus' 14th and Del Rey's 3rd.
Now on the cusp of releasing her highly anticipated debut album, 2020 is set to be an exciting year for the Finnish powerhouse.
By Justine Duclaux
Photo : press