Angel Drops the Music Video "Blessings (Remix)" Ft. French Montana & Davido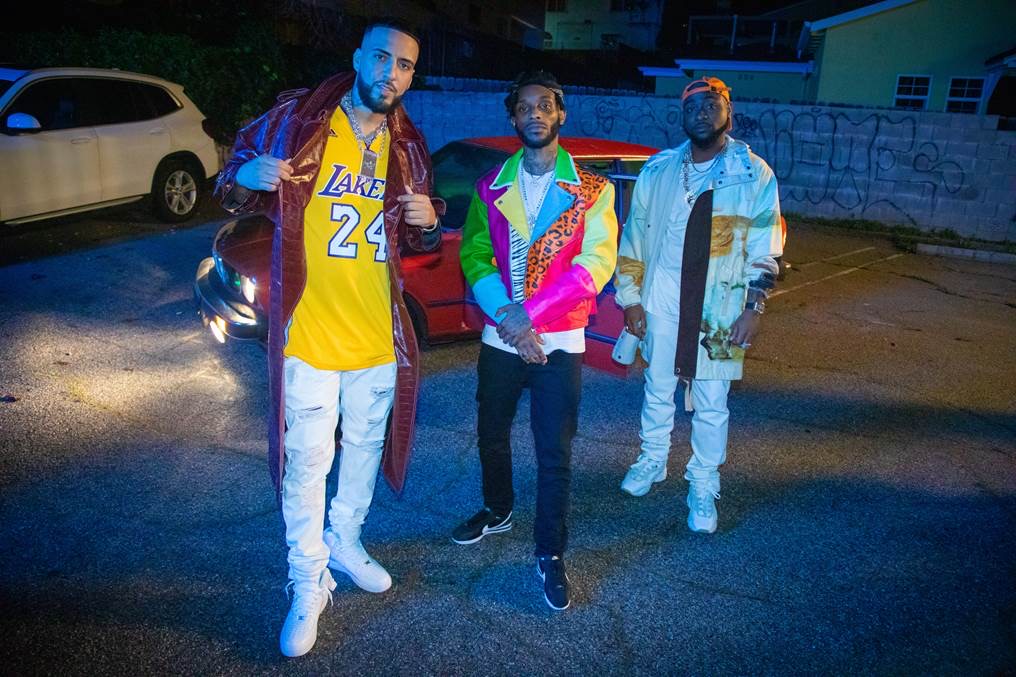 On March 20th, London sensation Angel released the music video for his "Blessings (Remix)"feat. French Montana & Davidovia ByStorm Entertainment/RCA Records. The video, which features all 3 artists, was shot in Los Angeles and directed by Daps (Migos, DJ Snake) and premiered on Okayafrica this morning. Check it out HERE.
Angel says, "I first met Davido in NYC when he recorded the vocals which was so sick to be there because there was no back and forth of sending the vocal. It was a vibe to be in the room when he delivered it and it created a great bond between us. With French, I feel like he took it to a whole other level so it was great to be all together. With all of us on set it felt really organic, and no one was out of place, like three brothers coming together to send a great message to the world. The race is not for the swiftest, but for those that can endure. Blessings."
The track was released earlier this month and was declared a "feel-good banger" by HotNewHipHop. 
Last summer, Angel announced his signing to Mark Pitts' ByStorm Entertainment/RCA Recordsand released the original "Blessings" track and video which was Angel's first U.S. based release. The video premiered exclusively on Complex and has garnered over 8M video views and streams combined. 
To listen and watch the song for your ambiance at home! Click here.
By Justine Duclaux
Photo: Website