Ariana Grande Pays a New Tribute to Mac Miller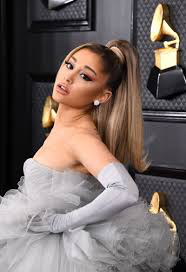 Interviewed by Zane Lowefor Apple Music, the star Ariana Grande looked back on her history with Mac Miller who died on September 7th, 2018. Before his death, the two artists had separated, mainly because of Mac's addictions. 
In 2018, upon learning of his death, the singer was devastated and paid a few tributes to him on his Instagram account. But she had gotten a tattoo of "Myron",the first name of Mac Miller's dog, which she adopted after his death. Ariana Grande had also paid tribute to him in the chorus of "Thank U, Next":"I wish I could say thank you to Malcolm, because he was an angel. Then, during her concert in Pittsburgh, the rapper's hometown, the young woman couldn't hold back her tears."
In her recent interview with Zane Lowe, Ariana Grande underlined Mac Miller's love of music. "I don't think anything meant more to him than music. He was the kind of person who would get up and run to the studio, jump out of bed and go to the studio. Nothing was more important than that. It's so obvious in what he left us, with all his incredible, different bodies of work. It's such a beautiful gift, I think it touched the world. I think what he would want most of all is for us to appreciate it and not forget it,"said the singer.
By Justine Duclaux
Photos: Instagram