'Atlanta' to Return With Two More Seasons in 2021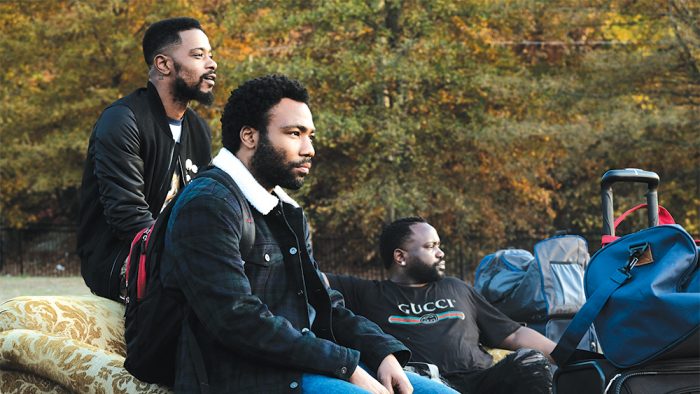 At last week's TCA press tour, FX chairman John Landgraf announced that seasons 3 and 4 of their hit show, "Atlanta," will return in 2021. The series was awarded a fourth season before a third season began production, due to a delay because of creator and star Donald Glover's busy schedule. 
Initially ordered for 8 episodes each, the third season will now include 10 episodes. Legend has it that Glover just asked FX if they would "support" an increased episode order. Imagine being that successful, your faves could never.
Both seasons will be shot back-to-back, with portions of one season being shot outside the U.S. (the second season finale had the gang hop on a plane).
Although FX so far has "Atlanta" scheduled for two more seasons, its future is entirely up to Glover. "As long as (Glover) wants to do more 'Atlanta,' we will do more 'Atlanta,'" Landgraf said. The second season was subtitled "Robbin''' in reference to the time of season in the city where crime is at an all-time high.
The innovative comedy, which also stars LaKeith Stanfield, Brian Tyree Henry, and Zazie Beetz, is a cultural hit, having won Golden Globes as well as Emmys. I think I speak on behalf of my generation when I say that we cannot wait for the show to come back. 
By Michael Jacobo
Photo: FX