Missy Elliott Drops New Music Video, 'Why I Still Love You'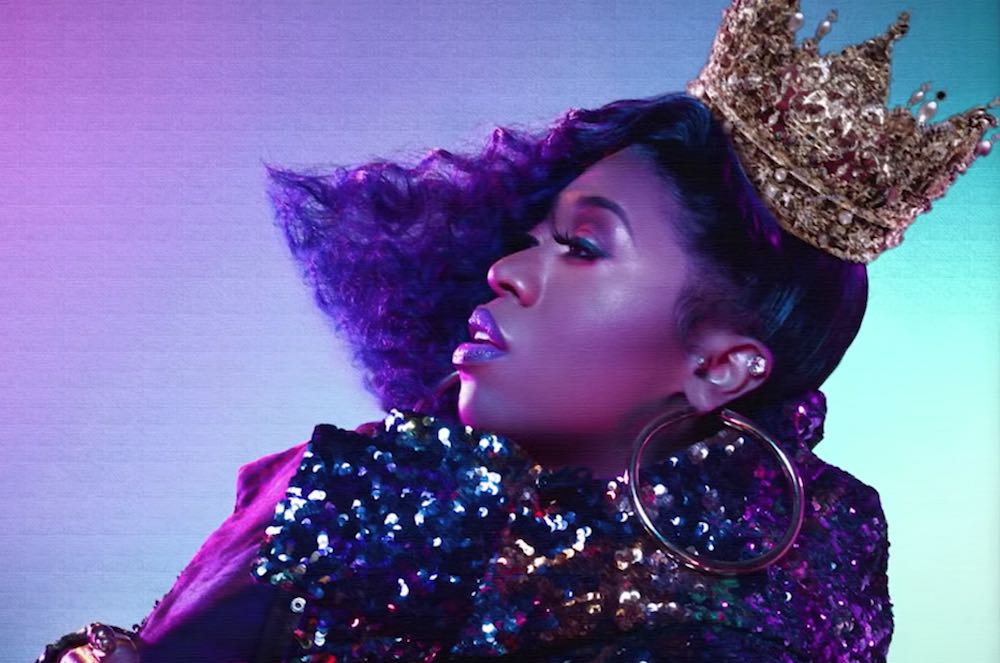 The great Missy "Misdemeanor" Elliott is back with a luscious and inspired music video. The track, beautifully titled "Why I Still Love You," comes from the rapper's "ICONOLOGY" EP. 
The music video is classic Missy: flashy costumes? Check. A left-field narrative? Check. And a catchy tune from hip-hop's finest? Check!
The video opens with a young girl mesmerized by a portrait of a '60s girl group, fronted by Missy. Our hero is suddenly transported into the portrait, where the Supremes-like group break out in song. The video pays tribute to the eclectic music styles of three decades: the '60s girl group style, the '70s disco band, and — my favorite — the '80s punk scene.
"Why I Still Love You" follows her "DripDemeanor" visual as well as her career-spanning performance at the 2019' MTV VMAs, where she was awarded the Video Vanguard Award (which she should've been awarded back in 2001 after "Get Ur Freak On" was released, let's be real). 
"ICONOLOGY," released in 2019, was Elliott's first original body of work since 2005's "The Cookbook." I think it's safe to say we missed her.
By Michael Jacobo
Photo: "DripDemeanor" music video/Screenshot