Billie Eilish Recording New 'Bond' Theme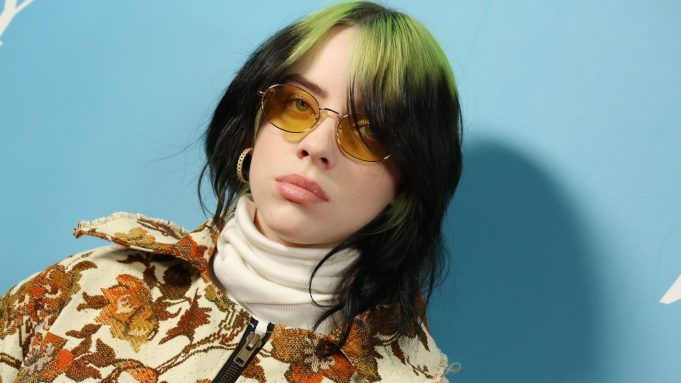 That's Agent Eilish to you.
Genre-bending pop artist Billie Eilish has been tapped to record the theme for "No Time to Die," the new James Bond film out later this year. Announced by the film's official Twitter account, Eilish has already written the song with her brother and frequent collaborator, Finneas O'Connell.
The account also issued this statement from the singer: "It feels crazy to be a part of this in every way. To be able to score the theme song to a film that is part of such a legendary series is a huge honour. James Bond is the coolest film franchise ever to exist. I'm still in shock." At 18 years old, she is the youngest artist to record a theme for the franchise.
This news also comes with the announcement and Oscar-winner Hans Zimmer will compose the score, replacing Dan Romer.
Eilish joins a diverse group of artists that have recorded theme songs for the Bond franchise including Adele ("Skyfall"), Madonna ("Die Another Day"), Gladys Knight ("License to Kill") and even Duran Duran ("A View to Kill") — though we, as a society, tend to pretend this didn't happen.
"No Time to Die," the last Bond film to star Daniel Craig, is slated for release on April 8, 2020.
By Michael Jacobo
Photo: ShutterStock